Introduction
Do you want to work on amazing international projects? Do you have a positive mindset, and do you know how to set the right priorities within your team? Then we would like to meet you. We are looking for somebody ready for a challenge. We have big plans for the upcoming years. Are you ambitious like us and do you want to join us on our way up? Apply now!
Why do you want to work at Dotlab?
Competitive salary and excellent secondary benefits
A position with a lot of freedom and responsibility
30+ Experienced colleagues and young professionals
Hybrid workspace, the ideal mix of working at home and the office
Get a share in the profit we realize together
Room for your personal development
Career opportunities through our growth ambitions
A work fam that makes each day a good one
Dotlab team
At Dotlab you work for people with people
We work with approximately 30 employees from our head office in Rotterdam and our remote team is spread all over Europe. Despite the distance, we are one team. During monthly gatherings we meet online and share knowledge, we toast to our successes and above all, we have fun together!
If you join our team, you'll work on multiple projects together with ambitious professionals. Very different people with diverse hobbies. From playwright to sausage maker and from singer-songwriter to travel junkie. And let's not forget the gamers. A great combination of positive spirits with one common passion; love for (online) technology.
During all our projects we work closely together with the customer, our partner, and we involve all their stakeholders in the design process. In this way, we deliver a digital solution that really helps the users. Together with your team, you make the lives of our users better.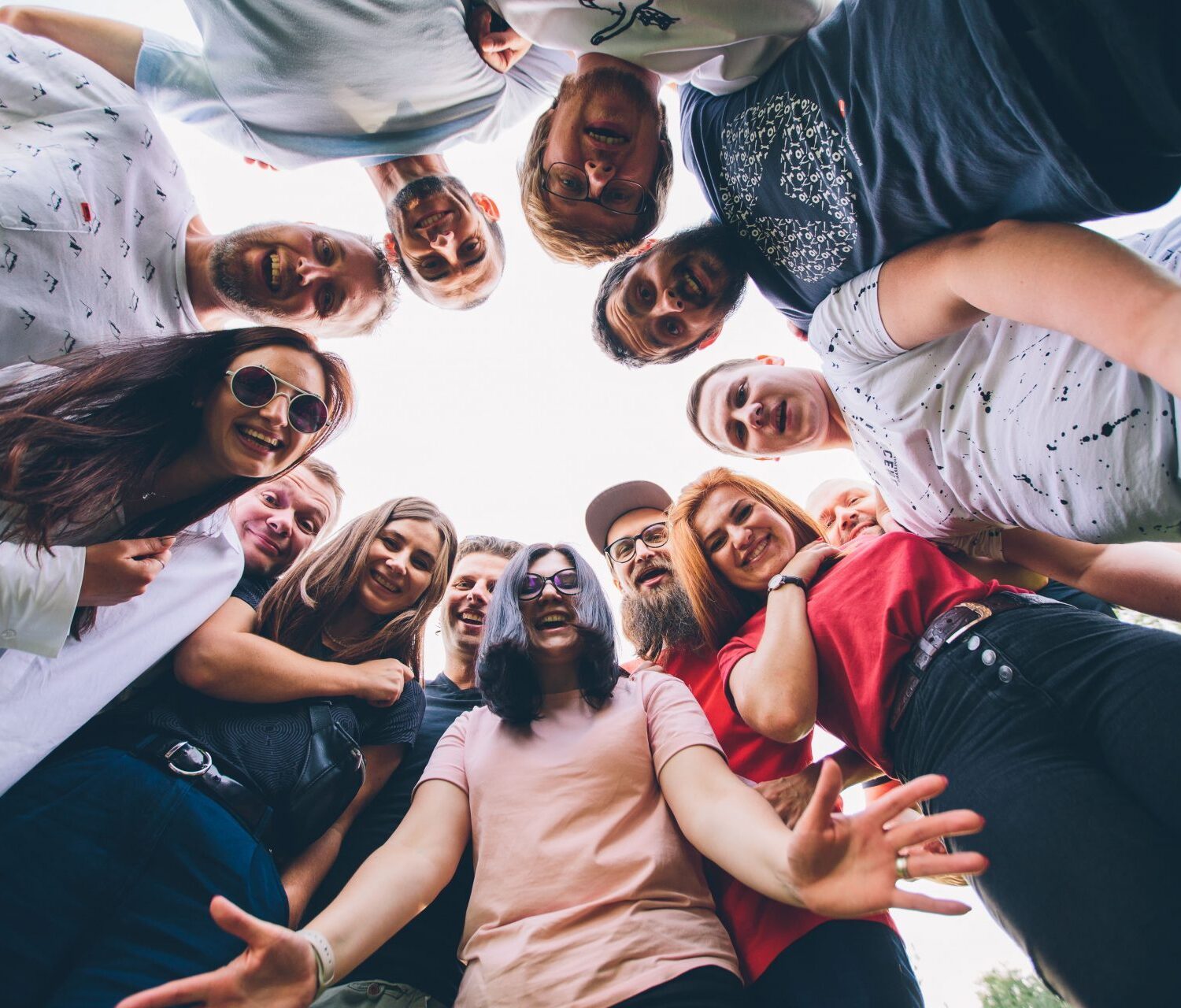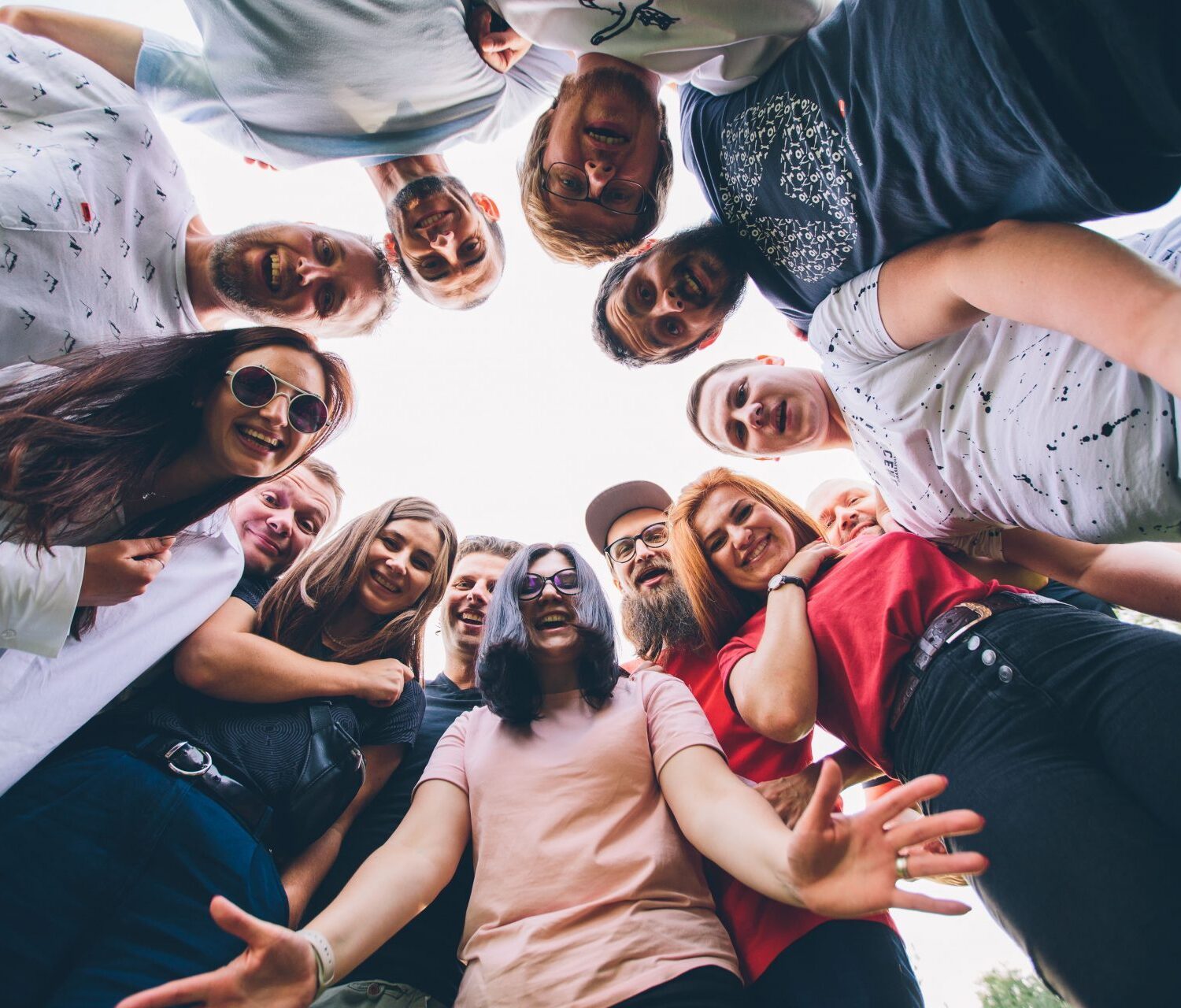 What can you expect as our new Product Owner?
As a Product Owner, you take the reins and lead all stakeholders towards the delivery of a successful solution. You are the extension of our customers (partners) and the link with our Scrum teams. It is your job to transfer the customer's vision into a viable product by managing both scope, budget, and roadmap.
In sum, you will be responsible for the overall process of making projects a success. By making sure the right people with the right required expertise are involved at the right time, you will complete your mission! And then, of course, you start over with your next exciting mission, uh.. project.
During a typical week, you provide the product backlog and set the right priorities within your teams. You participate in inspiring strategic sessions that our Strategist organizes in the Get-Ready phase, make sprint refinements, and you are responsible for a smooth delivery. You do this together with our experienced Scrum teams consisting of a Scrum Master, Developers, and QA-ers. Each Scrum team is of course assisted by a Business Analyst, UX/UI designer, and a Strategist.
Obviously, you are the main contact for our customers during the project phase. You manage their requirements and make sure they are clearly described in Jira or Confluence, supported with design and technical details from the CTO for the development team. You are constantly planning and setting priorities, you, therefore, need to have a clear view of the product vision and a clear overview of what work needs to be done in the upcoming 6 months.
Responsibilities
These are the areas in which you are responsible for realization. You report to the person who is accountable. A Product Owner at Dotlab;
translates the company product vision into a roadmap and stories for development.
keeps the backlog of projects up to date on priorities.
keeps 3 fully refined sprints ready to go for development.
communicates possible shared interest between multiple customers to all stakeholders.
coordinates estimations for releases.
tracks development estimations and loggings.
manages scope and planning of releases to relevant DTAP environments for acceptance.
clearly communicates the priority of tickets to the team.
discusses requirements with the CTO and developers to determine if it is technically possible and the impact is reasonable.
updates all stakeholders when planning changes.
protects the team from (external) scope and planning changes.
properly translates the customer's requirements to stories.
manages timely UX and CTO deliverables for proper refinements.
makes sure questions from developers are answered in time, including involving responsible customers if needed.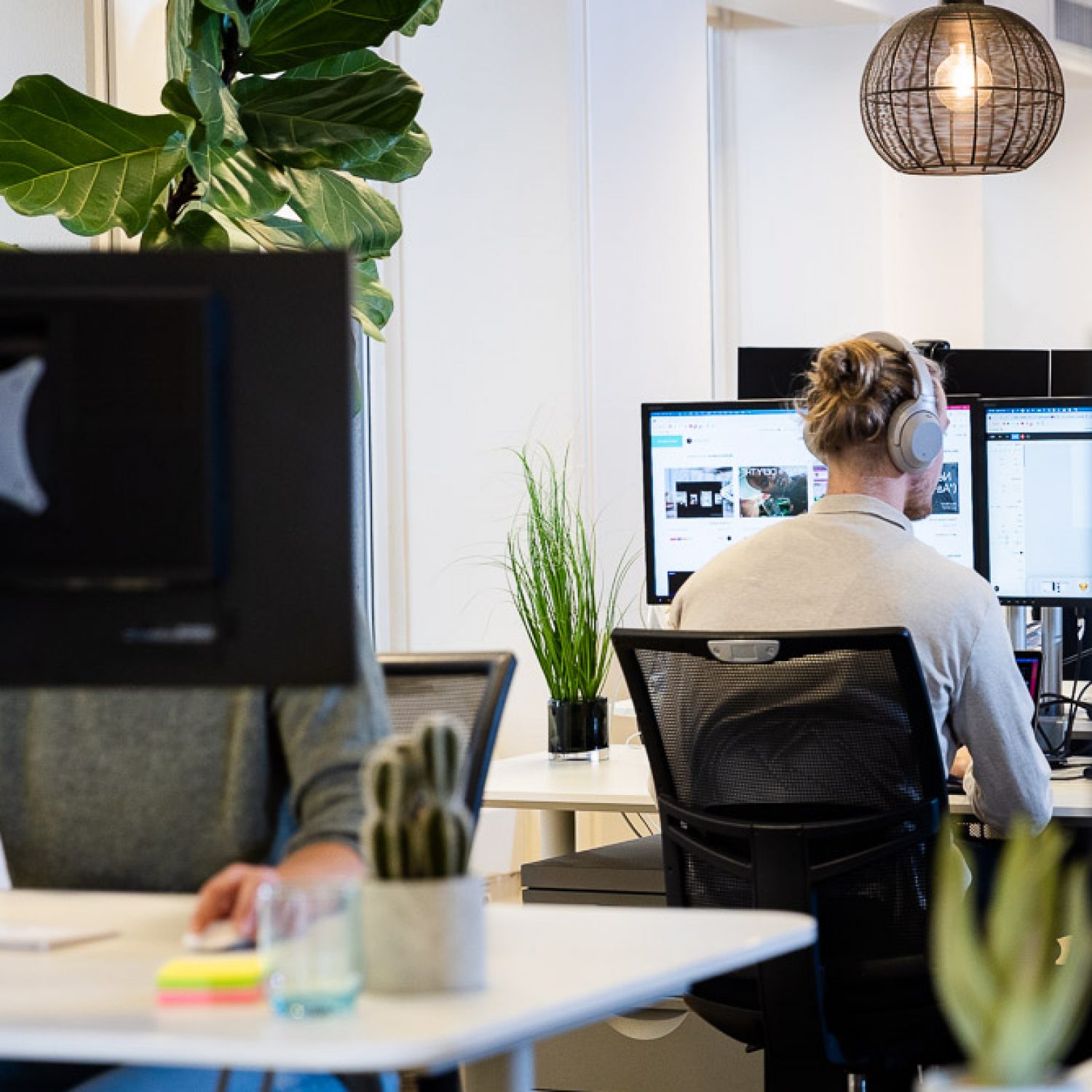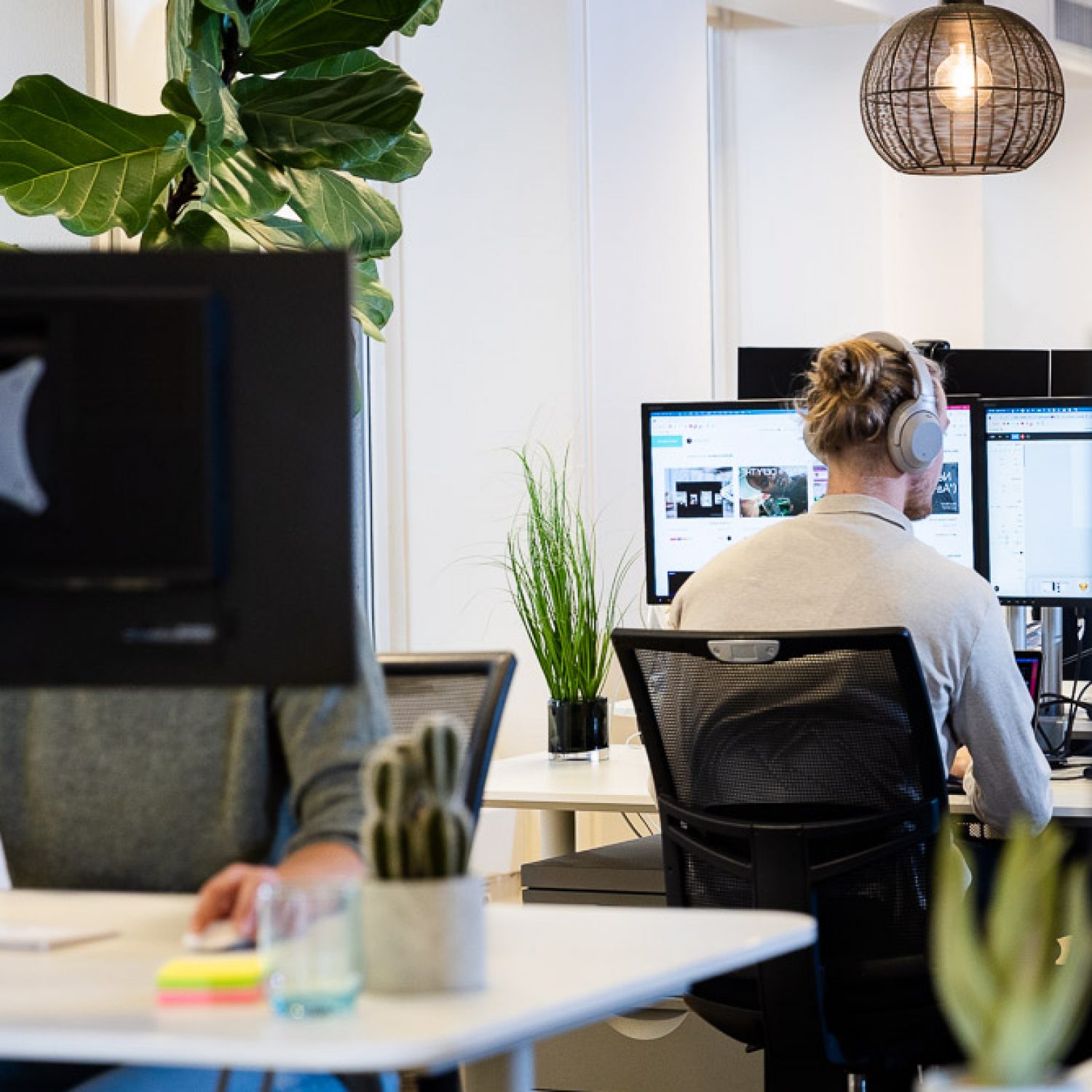 Accountabilities
You are ultimately answerable regarding the activities or decision-making within this field. A Product Owner at Dotlab takes ownership of;
the alignment with- and approving of the customer concerning the MVP scope and budget.
budget- and delivery responsibility on all deliverables of development.
accurate production releases in agreement and acceptance of all stakeholders.
updates of required legal- and commercial contracts and project documentation.
the customer runbooks, updated and according to current commercial and legal project/product status.
Output
These indicators will allow you to contribute optimally to the company goals and successes. A Product Owner at Dotlab realizes the following:
not more than 20% of the sprint scope can be re-planned.
80% of stories picked up by development adheres to the definition of ready.
less than 25% of features in the release require custom development.
estimation vs logged ratio for development is within 20% margin.
team appreciation and happiness on Get Ready, and PO deliverables and communication is rated >8.
80% of ticket within a fix version should stay in the same fix version after start of development.
there is a business case for every feature added to the core product.
releases are filled and planned for a particular week and contain enough to be worked on independently.
Competences
The position of Product Owner is one with a lot of responsibilities. That's why we are looking for an experienced team leader. Your skill set includes:
good speaking and writing of Dutch and English
experience in leading a team using the Scrum methodology
multitasking to the max
experience in using tools such as Jira, Confluence, Excel
excellent communication and negotiation skills
strong analytical and problem-solving skills
decision-making skills
excellent and sufficient project- and product management skills and experience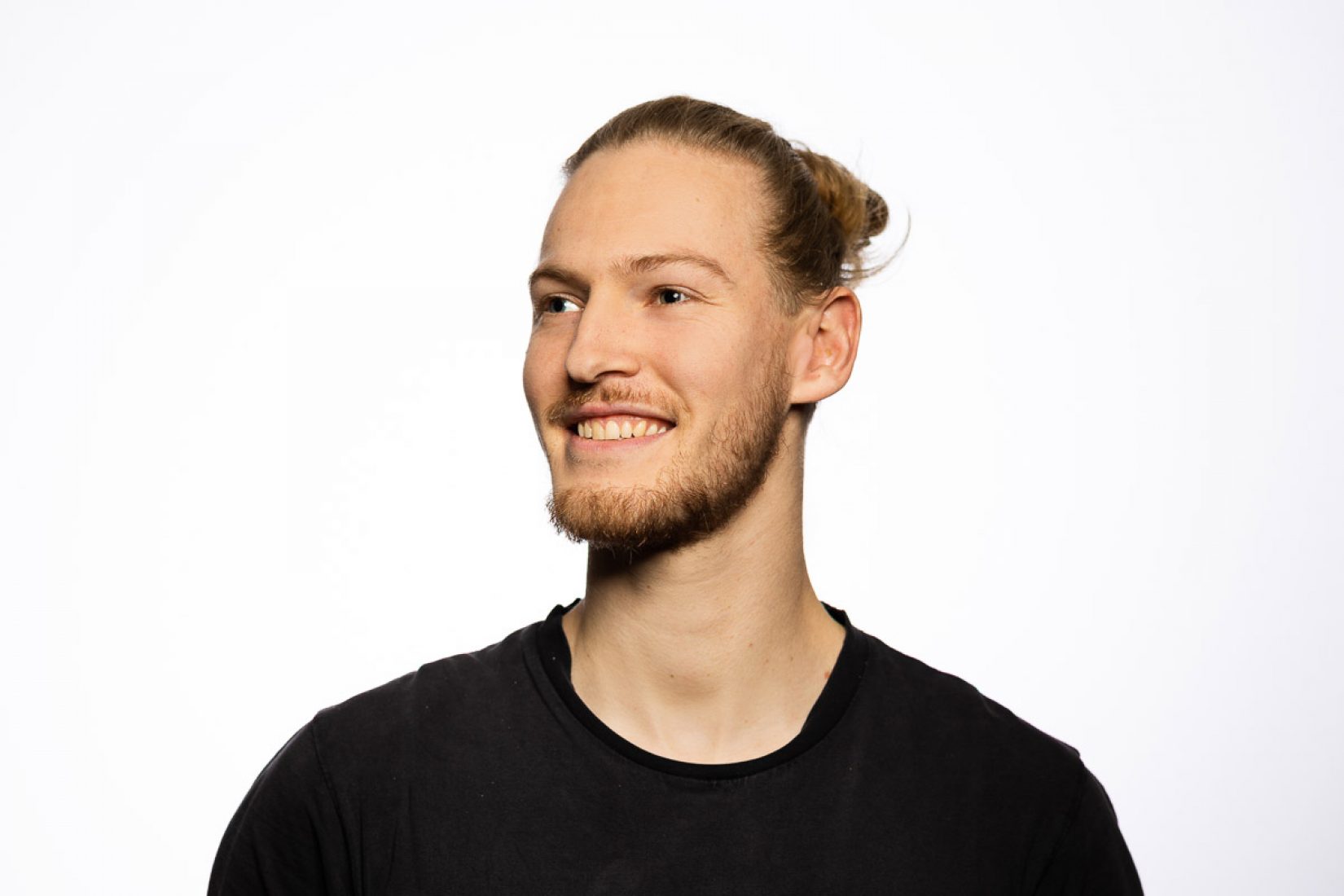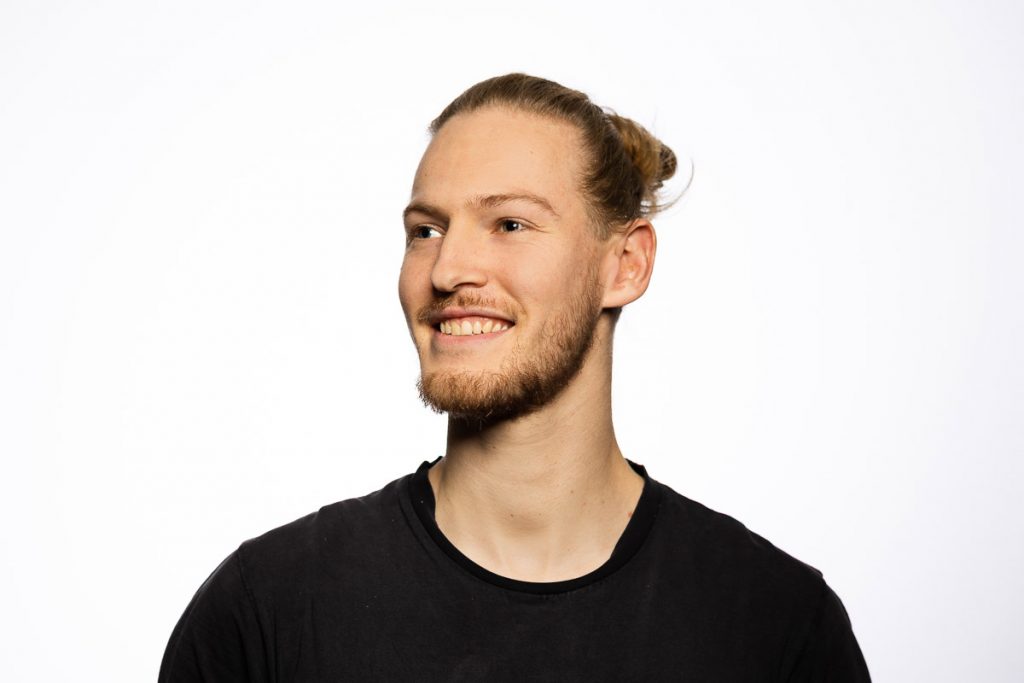 You work to live and to develop yourself. We help you grow!
01
Hybrid workspace
Hybrid working is the new standard. Do you want to work entirely in the office, or are you looking for that ideal mix of home and office? It's up to you; we just arrange the travel expenses and work-from-home allowance.
02
Personal development
We are looking for ambitious people who want to learn and grow. Who want to keep developing their skills. Of course, we are ready to invest in your personal development.
03
Workspot
Your inspiring workplace is well organized with a MacBook Pro, 2 extra monitors, and a set of AirPods Pro. There is room to work quietly if necessary, to discuss things, or to play a game.
04
Hotspot
Our office is located directly behind the Witte de Withstraat, the hotspot in the center of Rotterdam. You'll find us there now and then for a drink or a bite to eat.
05
Win-win
Have we closed a successful year? Then everyone receives a share in the profit. Success is only fun if you can share it with each other.
06
Open culture
A flat hierarchy and being able to say what you think. Spar about an issue, laugh, cry and celebrate successes together. We are all different, but we respect and learn from each other.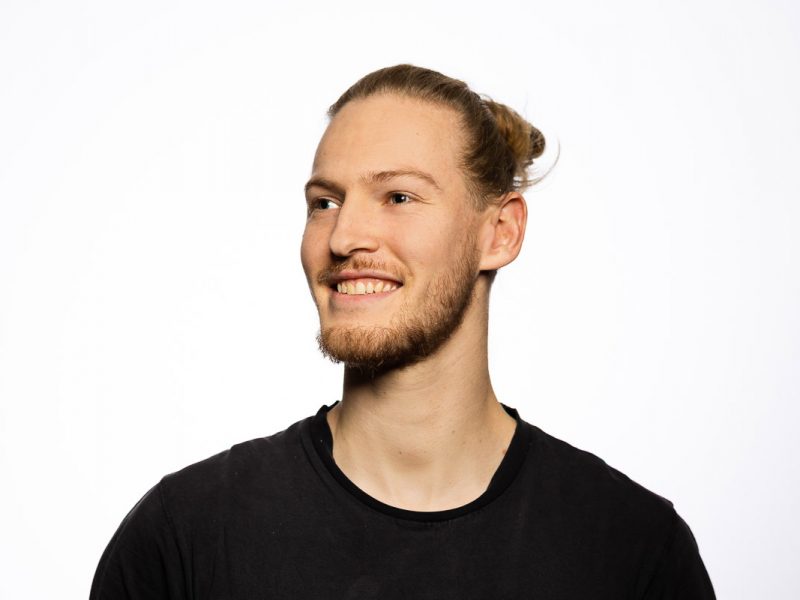 Dotlab Office Rotterdam
Just a really nice place!
At Dotlab, you work in a very dynamic, international environment. You will take on large international projects with your experienced colleagues in Rotterdam and the rest of Europe. The vibe is professional and at the same time personal. We keep the energy high by always taking action quickly. In our team, meetings are efficient and productive, and we communicate in clear goals and actions. This way we all stay sharp and keep the fun in our work.
We want to surprise, inspire, motivate, and optimize and that requires energy and creativity. With the Witte de Withstraat right around the corner, we get those from our environment, among other things.
Also, the office has a laid-back feel to it. In the lobby, you will find a pool table, Playstation, and soon an Arcade cabinet. Game on?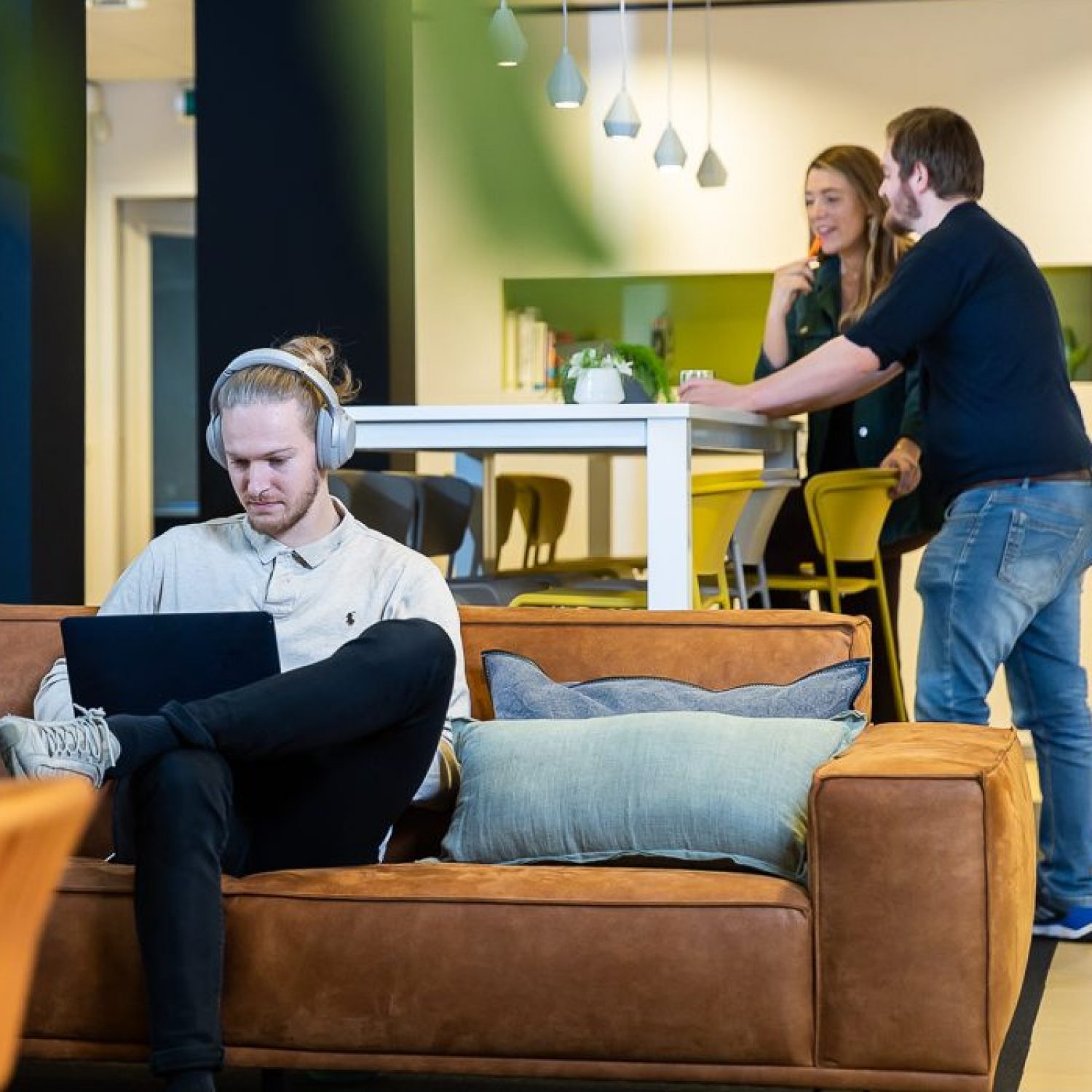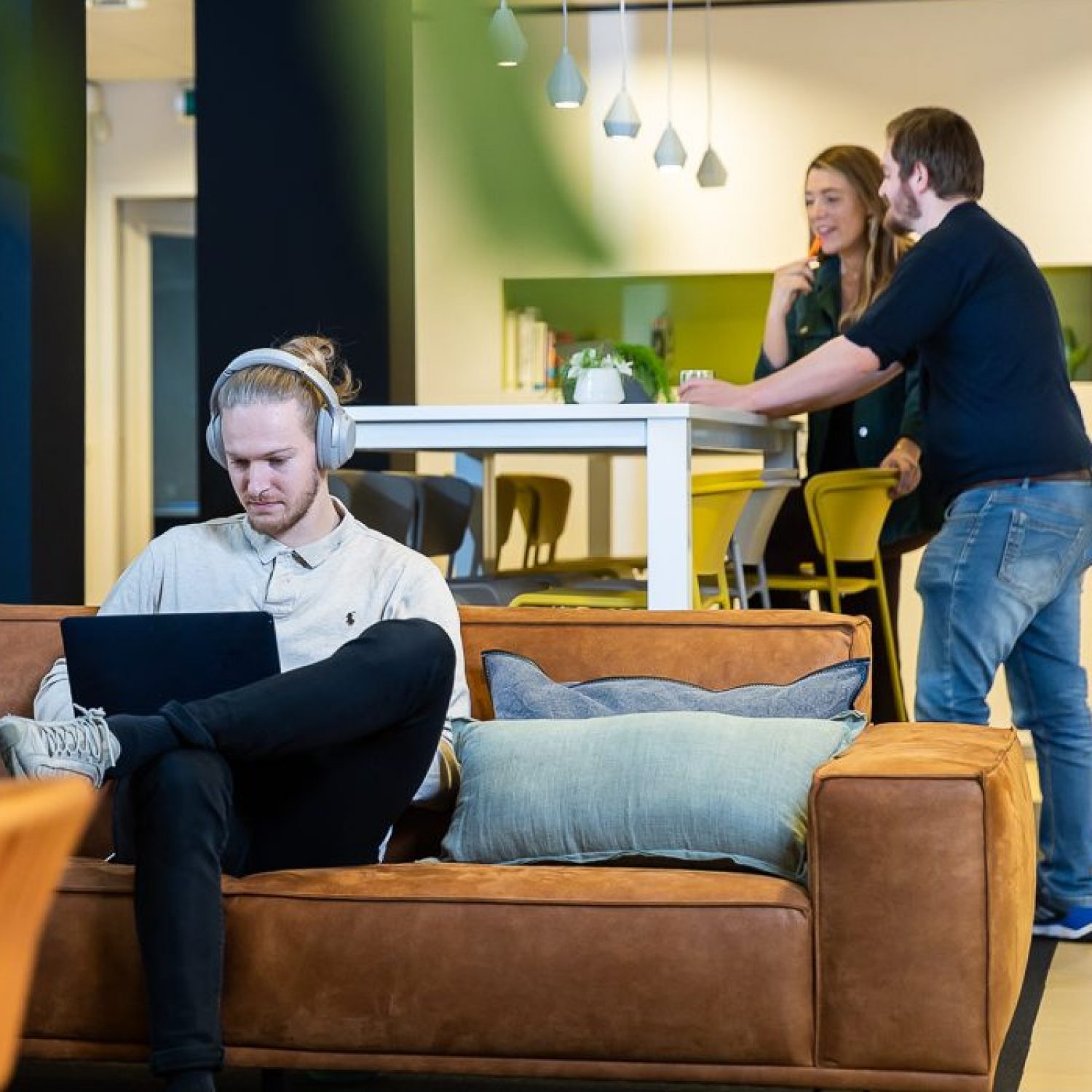 Go wild in our digital sandbox.
Every project is unique, and with every project, we learn more and more about scalable architecture. That is why we develop all solutions on our own stack, composed of open-source technology.
That stack consists of a collection of commonly used functionalities developed as standardized modules. This allows us to easily configure, reuse, optimize, maintain and update our solutions. That way, we have more time to investigate and realize the technically challenging parts of each project.
To support this, all our applications are dockerized and ready to be deployed out of our private registry. The deployment process is managed with Gitlab CI/CD having pipelines building, testing, auditing, and deploying images to multiple environments automatically.
Our stack is our sandbox. We challenge each other to add interesting modules, launch different SaaS products or simply try out and develop a creative concept. Do you have a genius idea? Go wild!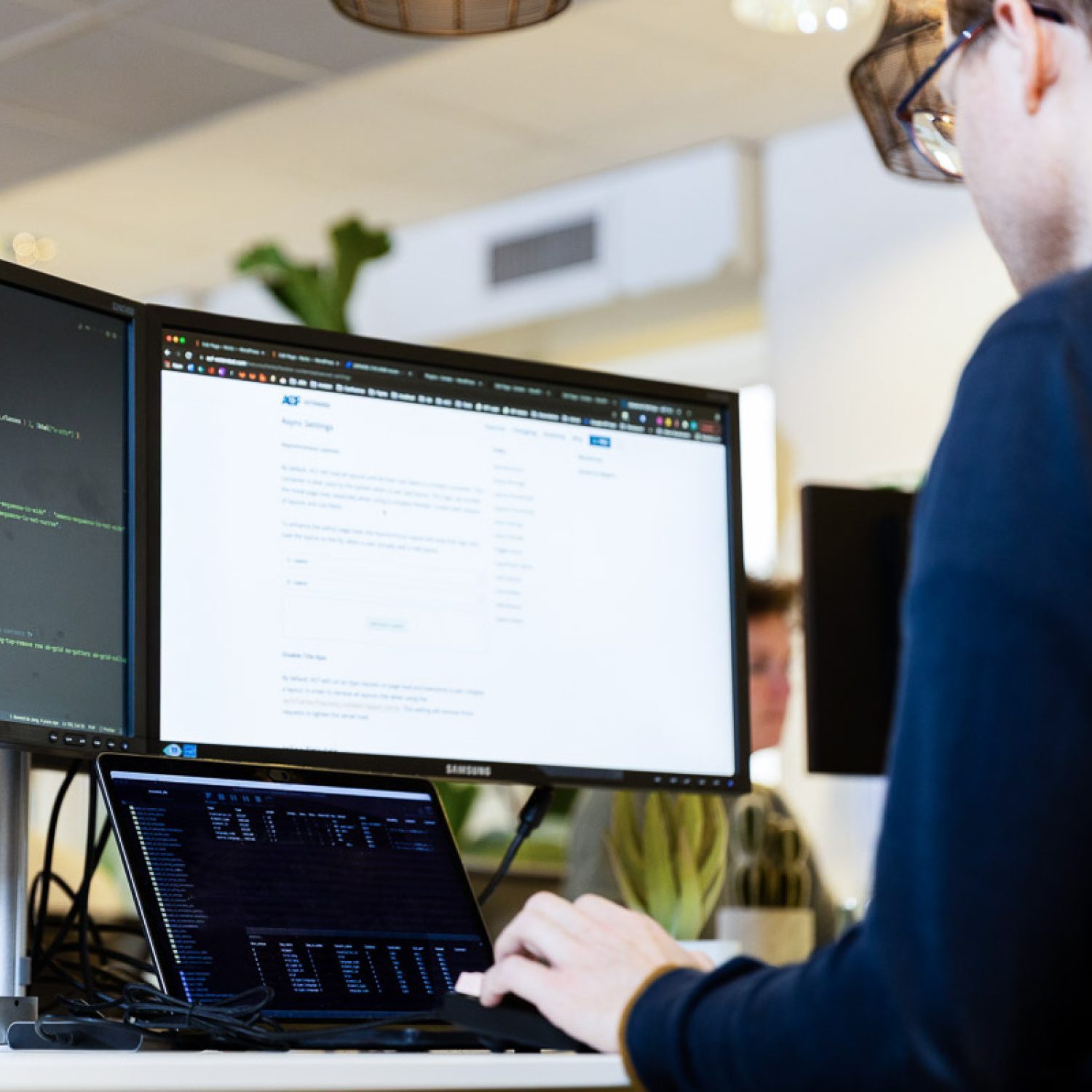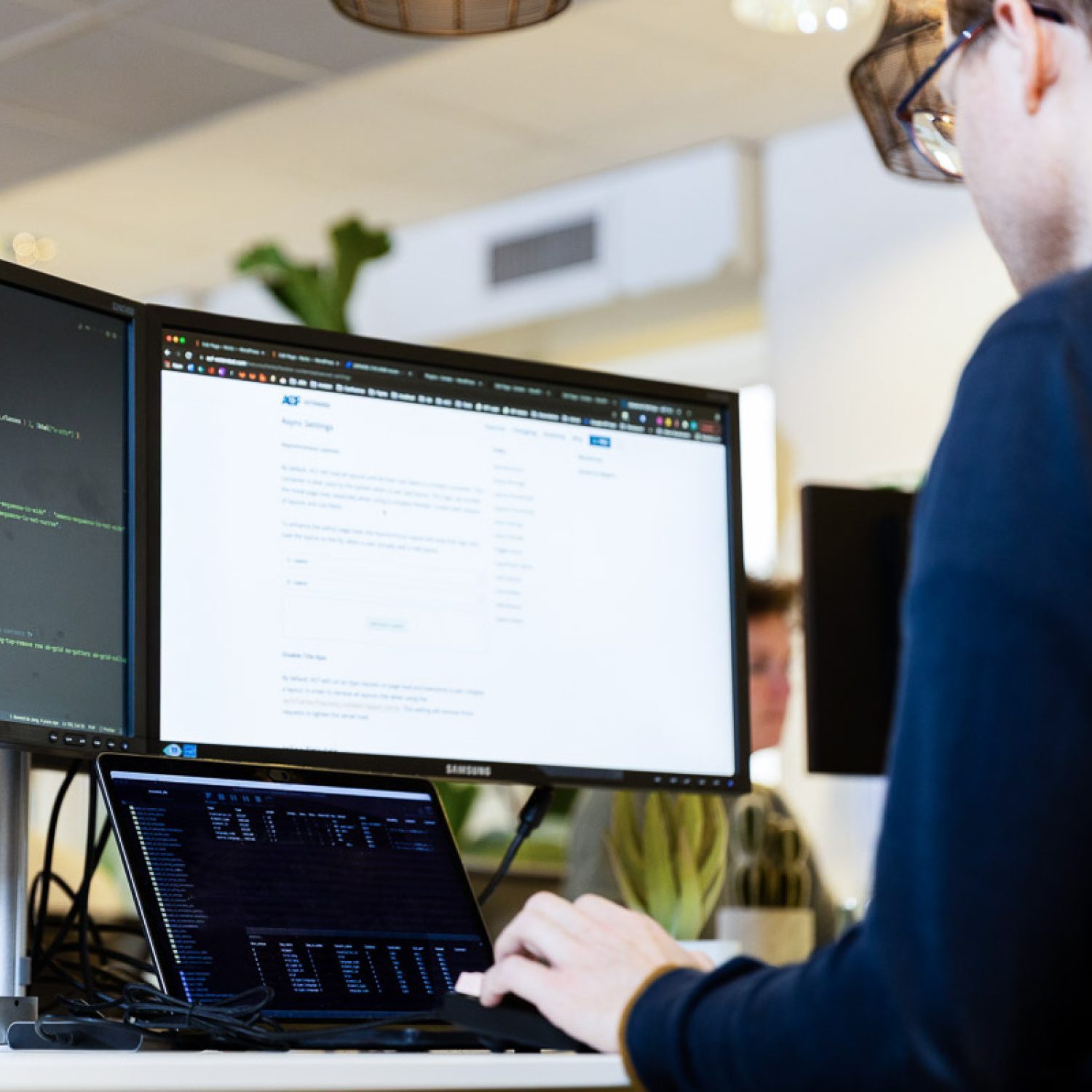 Let's start our journey together
Apply
Are you interested? Send us your mind-blowing application and make sure to convince us you will be a great asset to our company. Once we process your application, we will get in contact either by e-mail or phone to get acquainted or to inquire first information.
Interviews
During a Teams call or meet-up at our office (to your wish) we will primarily discuss your technical skills and wishes during a technical interview. When we are both enthusiastic on the technical level, we proceed with a soft-skill interview.
Join our team
If we are a match, we will offer you a contract with a competitive salary and extra benefits. An offer you can't refuse! On your first day, we welcome you into the family and from there we will determine your personal goals for the future. We make you feel at home and give you the tools you need to grow in your career. We look forward to a long and successful collaboration.