We are Dotlab.
Human Driven Innovators.
At Dotlab, we're engaged.
We combine our individual strengths for a collective result that turns heads.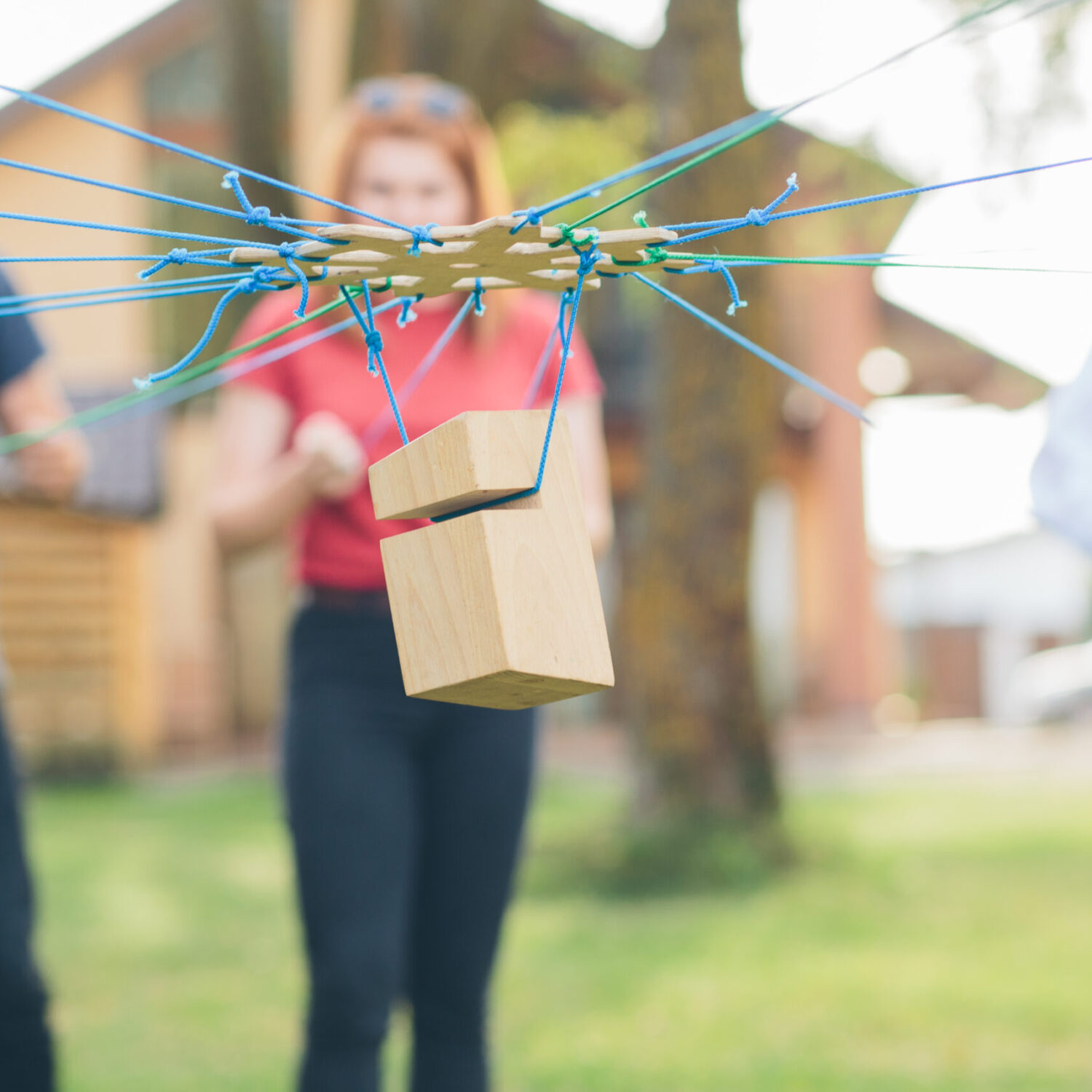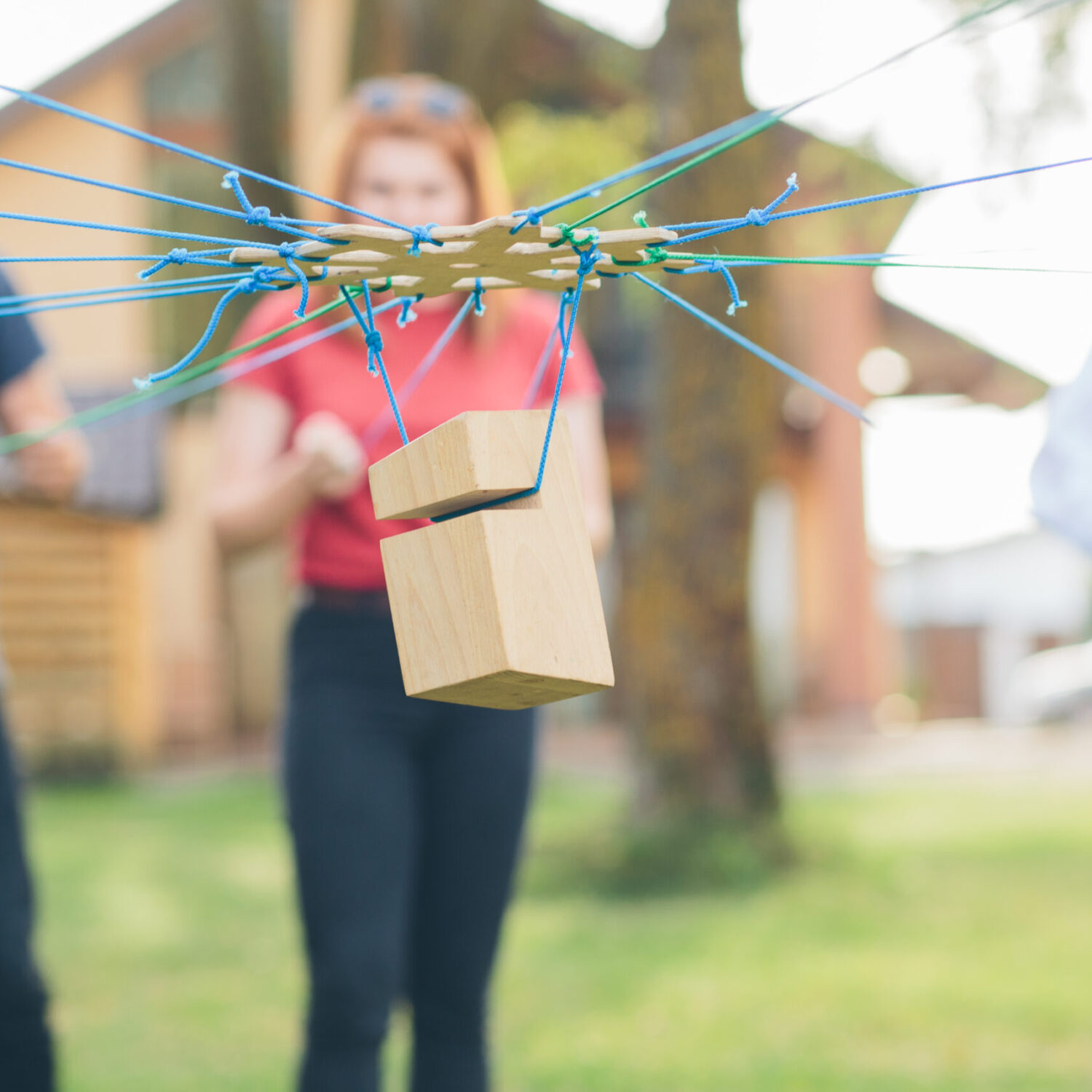 We don't settle for less.
"Shoulda, woulda, coulda…?" no one at Dotlab said ever. It doesn't matter what we do, when or with whom: we pull out all the stops and leave nothing on the table.
When we engage, we commit.
Short flirts are all fun and games, but for anything less than a loving marriage full of fireworks and passion, you're barking up the wrong tree. Keep on swiping without us.
If we spot an opportunity to improve user experience in the heat of the moment, we immediately get to it. It doesn't automatically mean we also put our billing department to work to send you an invoice.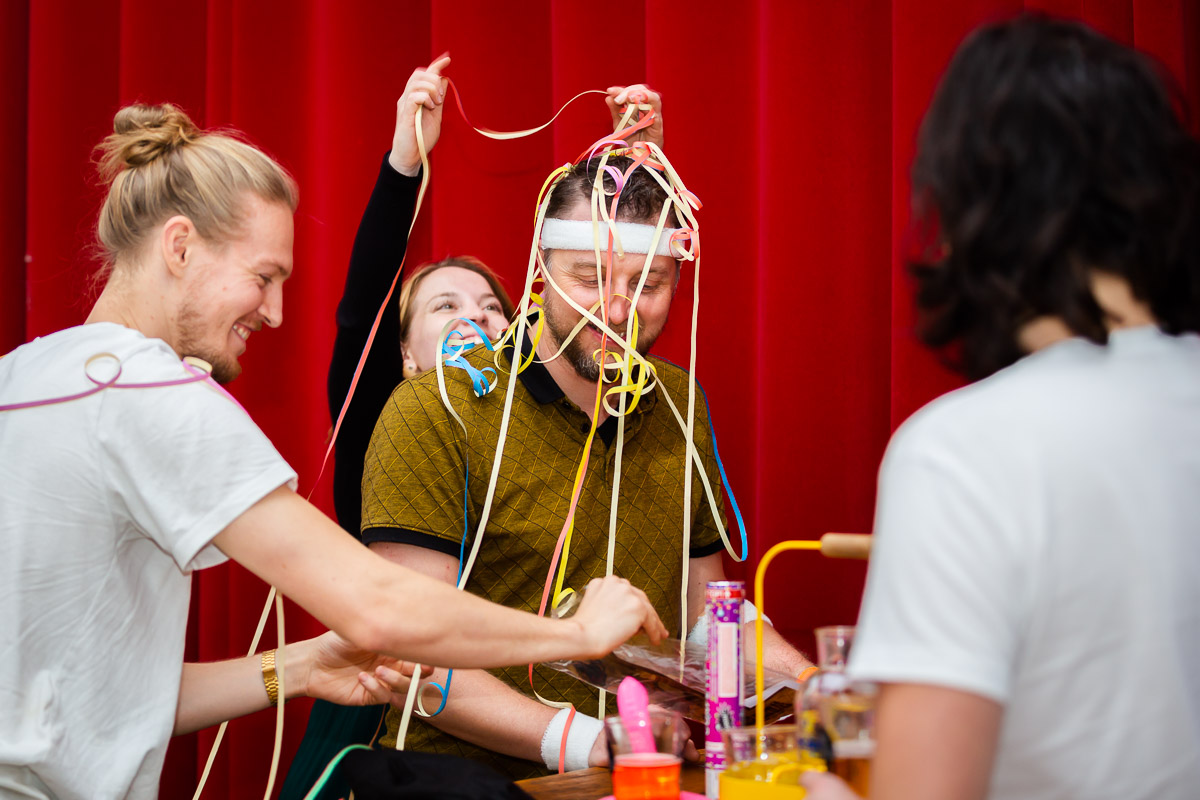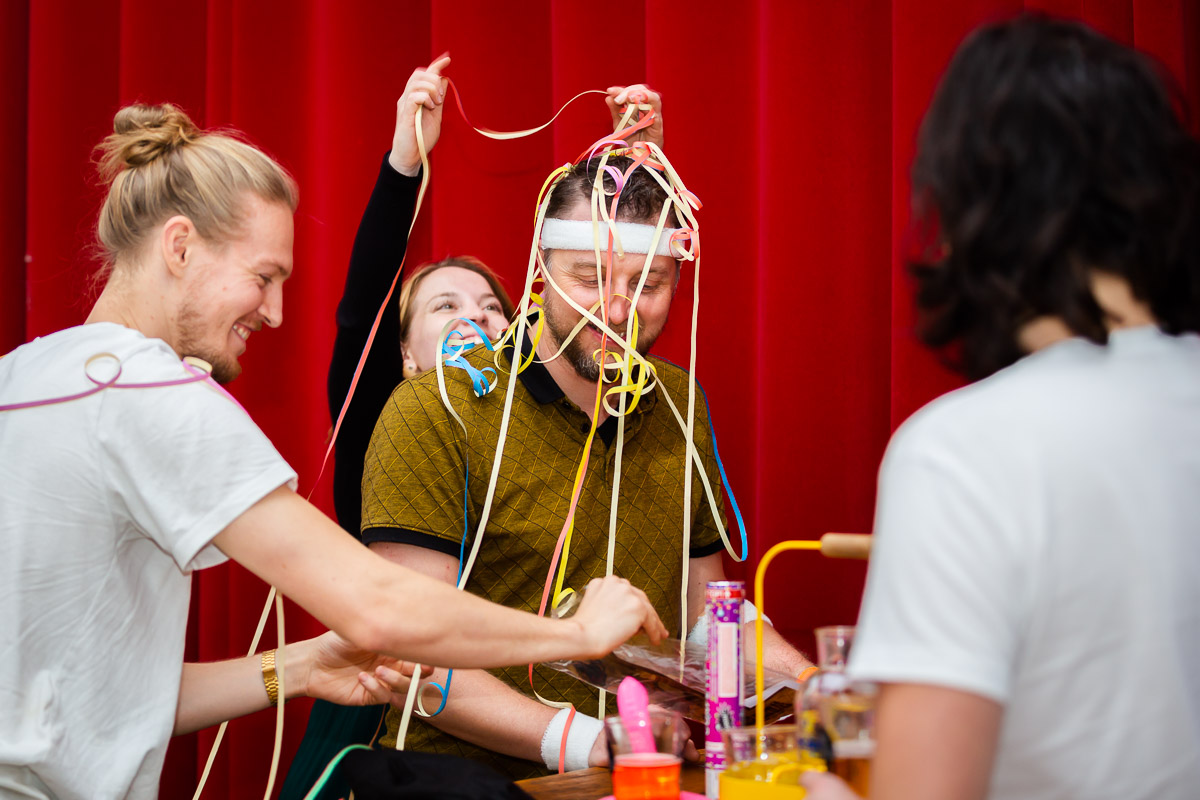 Sure, small talk is a great way to break the ice. But, by going beyond the superficial to spark a deeper connection with our clients and users, it's in our nature to create actual chemistry
Boring uniformity is not our thing. We are a colourful melting pot of personalities and characters: all aces in their trade. That's what keeps us unique and real as a collective.
We are experienced.
We either go all-in and do our work with passion, or don't commit at all.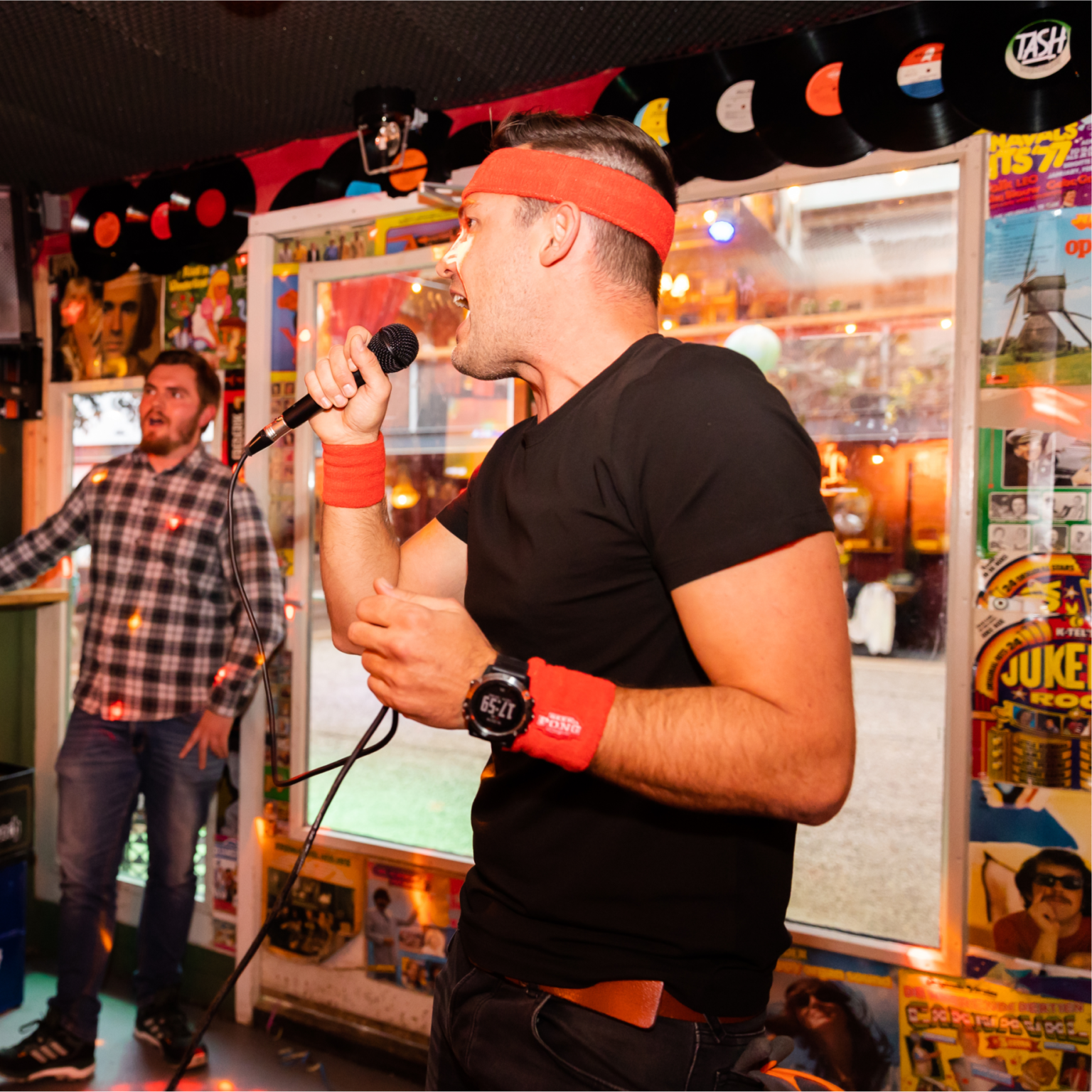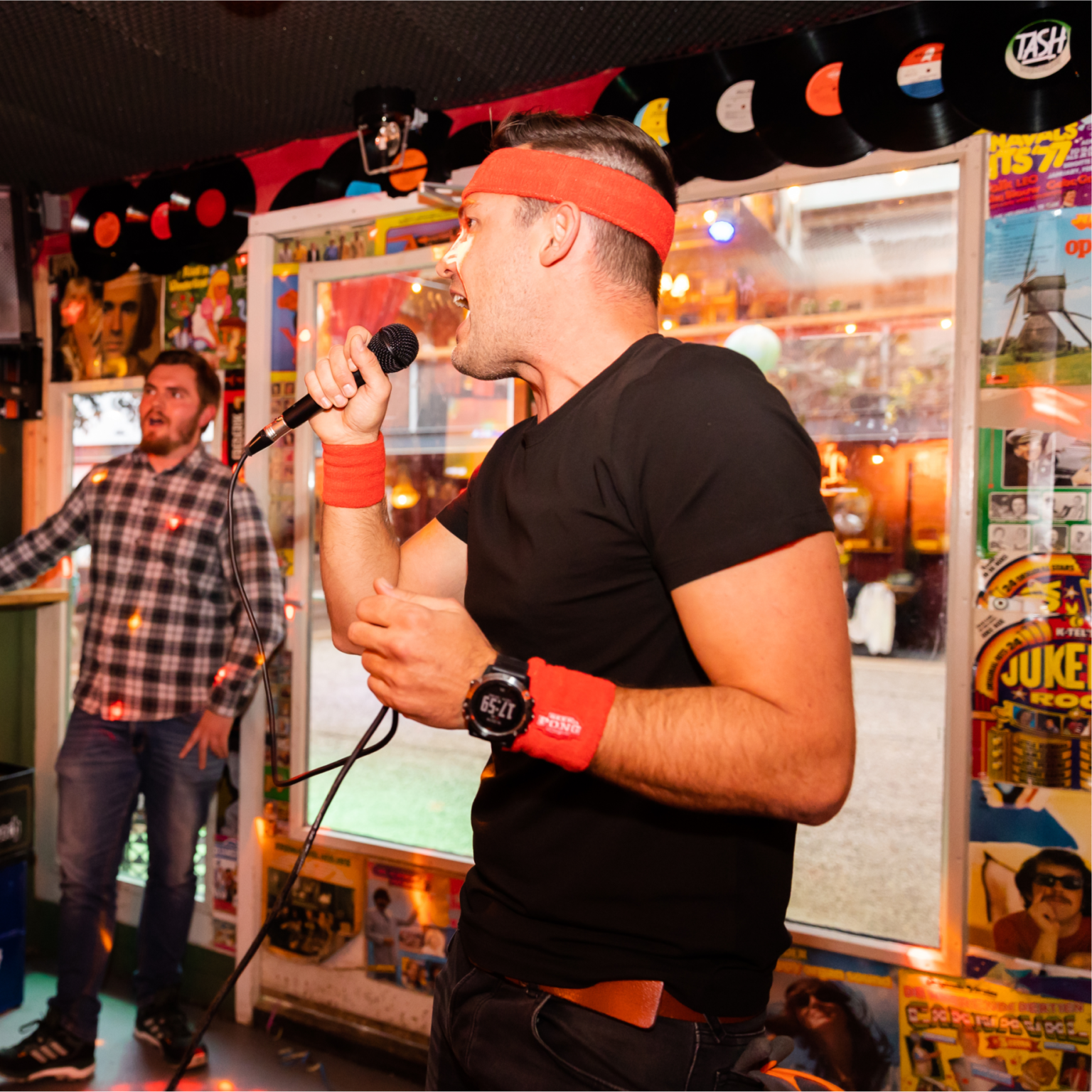 We live and breathe our work: we talk about our trade with fire in our bellies. Therefore, cutting corners would be as if we are insulting ourselves.
Epic stories waiting to be told.
"Work hard, play hard", famous last words of the faint-hearted, as far as we're concerned. After a job well done, we celebrate success like there's no tomorrow. From karaoke bar to a stagedive on a festival, our library is bursting at the seams with epic stories.
Of course we can't foresee everything. But promises made, promises kept. We always get the job done, even if the road to success is sometimes paved with sacrifice.
Action and words: we proudly broadcast our successes and learnings to anyone who will listen. With our open kitchen policy you're welcome to take a peek behind the scenes.
In our world it's not always sunshine and rainbows as well, but that's never a reason to bow out. We take setbacks in stride and fail forward towards imminent success.
We keep elvolving. We continuously adapt to remain masters of our craft.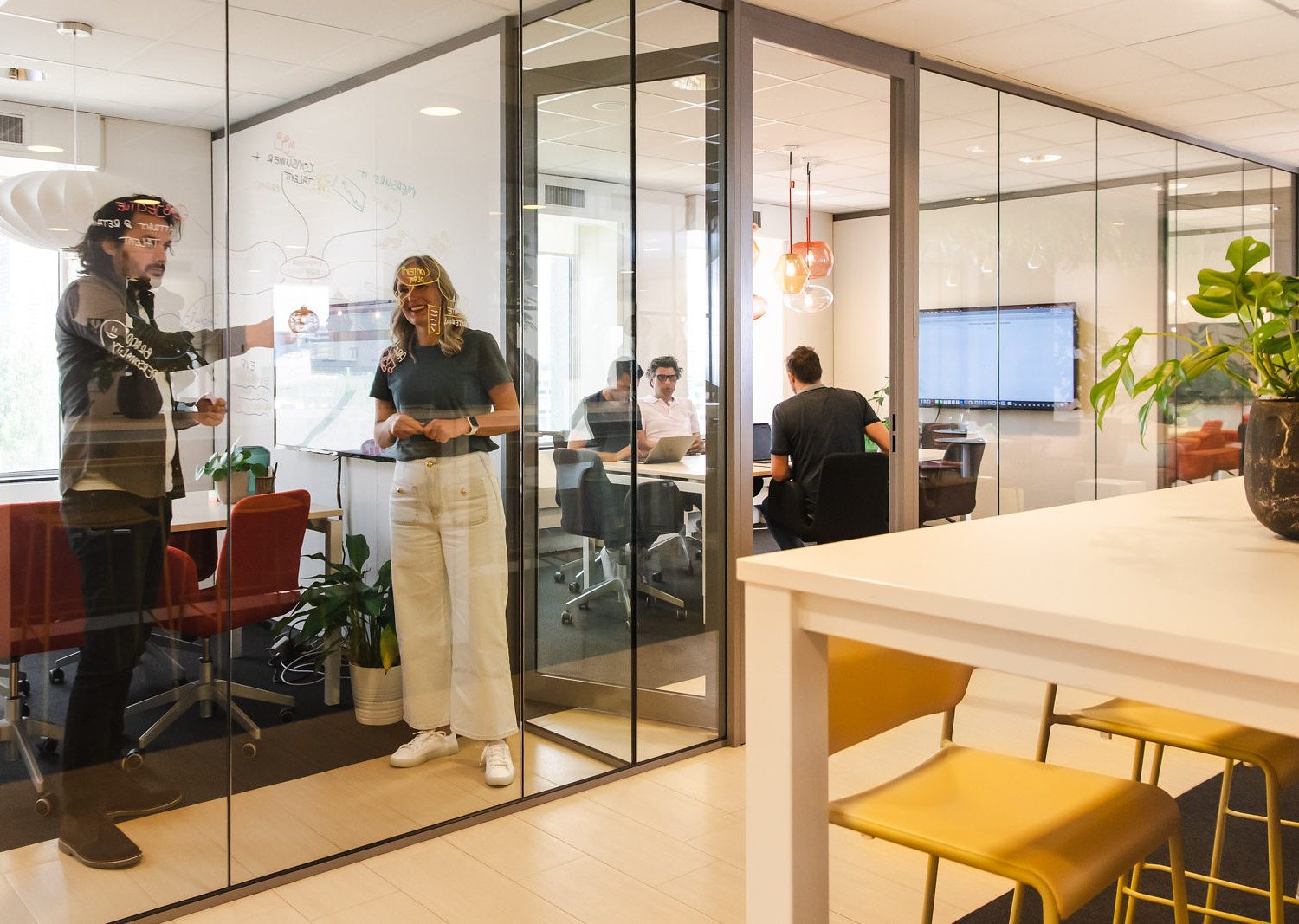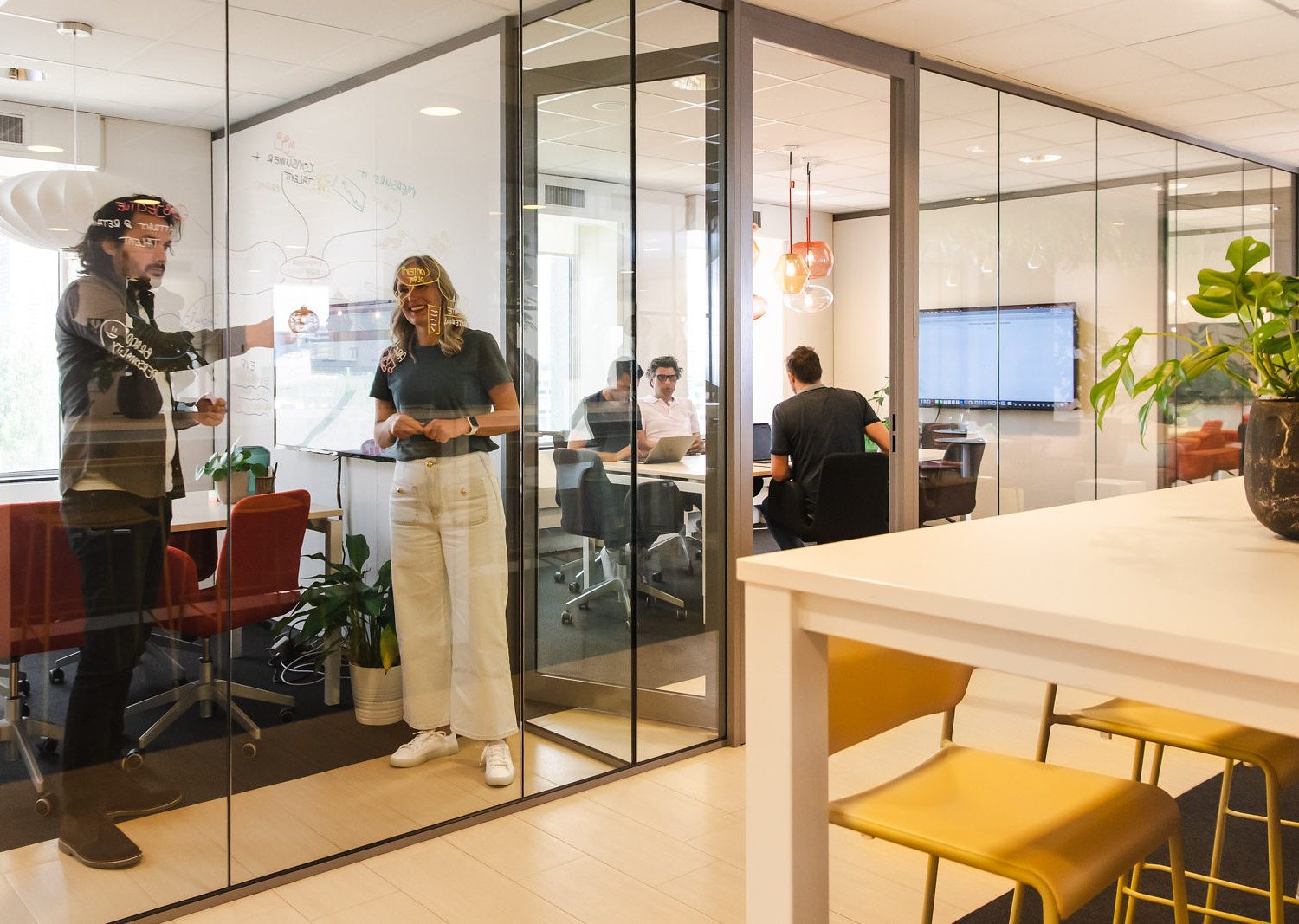 Our hall of fame is packed with awesome projects. No reason to hang back though. We aim higher and reinvent ourselves time and again to build a next level portfolio.
Open mindset; every time.
We know the drill and have been around the block, but we don't do routine. Every meeting, conversation or project deserves our unbiased, undivided and open attention.
Regardless of your position at Dotlab; we don't beat around the bush and wear our hearts on our sleeves. Here, feedback is definitely not a hollow phrase, so bring it on!
We shoot right past 'convenient' and 'nice' and build software that drops jaws, turns heads and dazzles hearts and minds. How, you ask? By truly walking a mile in our user's shoes.
We don't build castles in the sky. All of our advice and work is evidence-based. No third-party evidence around yet? We're already on our way to collect data to back it up.