Rapid Lean Innovation process
3 Steps, a simple and effective approach for your solution.
Concept based on customer insights
1. THINK
We start with the user, the customer, the person. Always! Why? Because that's how you get the best result.
We involve your stakeholders and form one multidisciplinary team to work together from idea to validated prototype. In this way we design the best imaginable process for your organization and you respond directly to the wishes and needs of your users.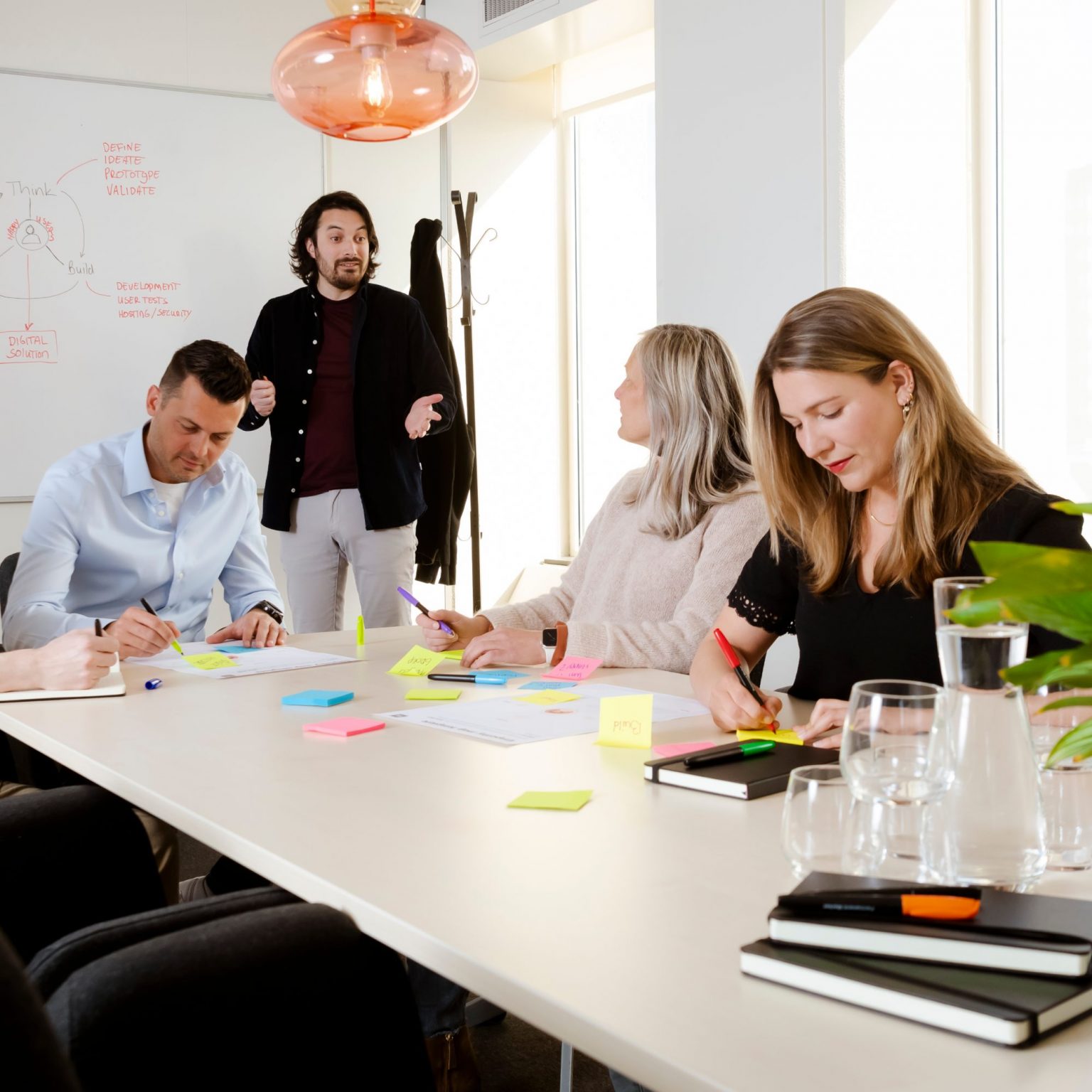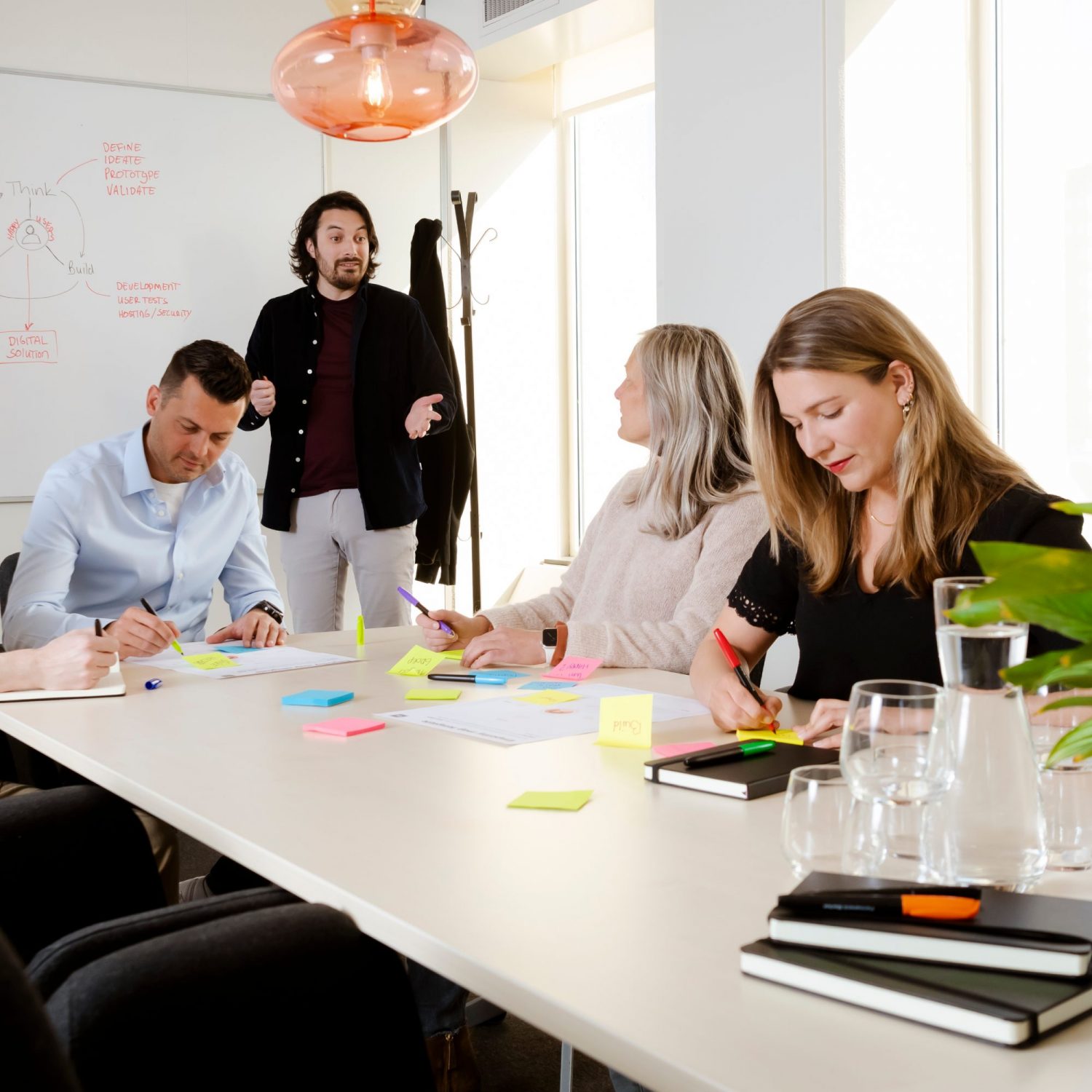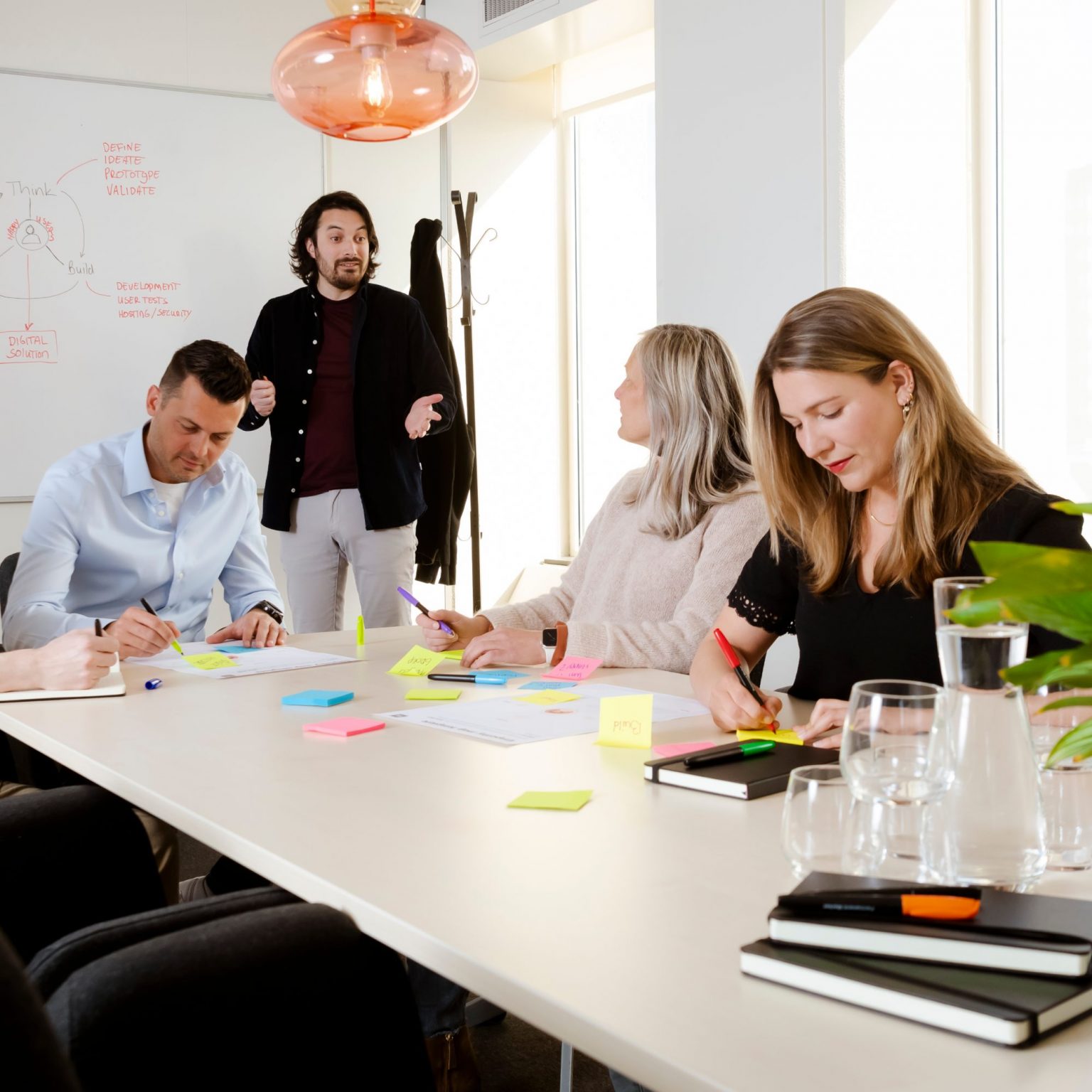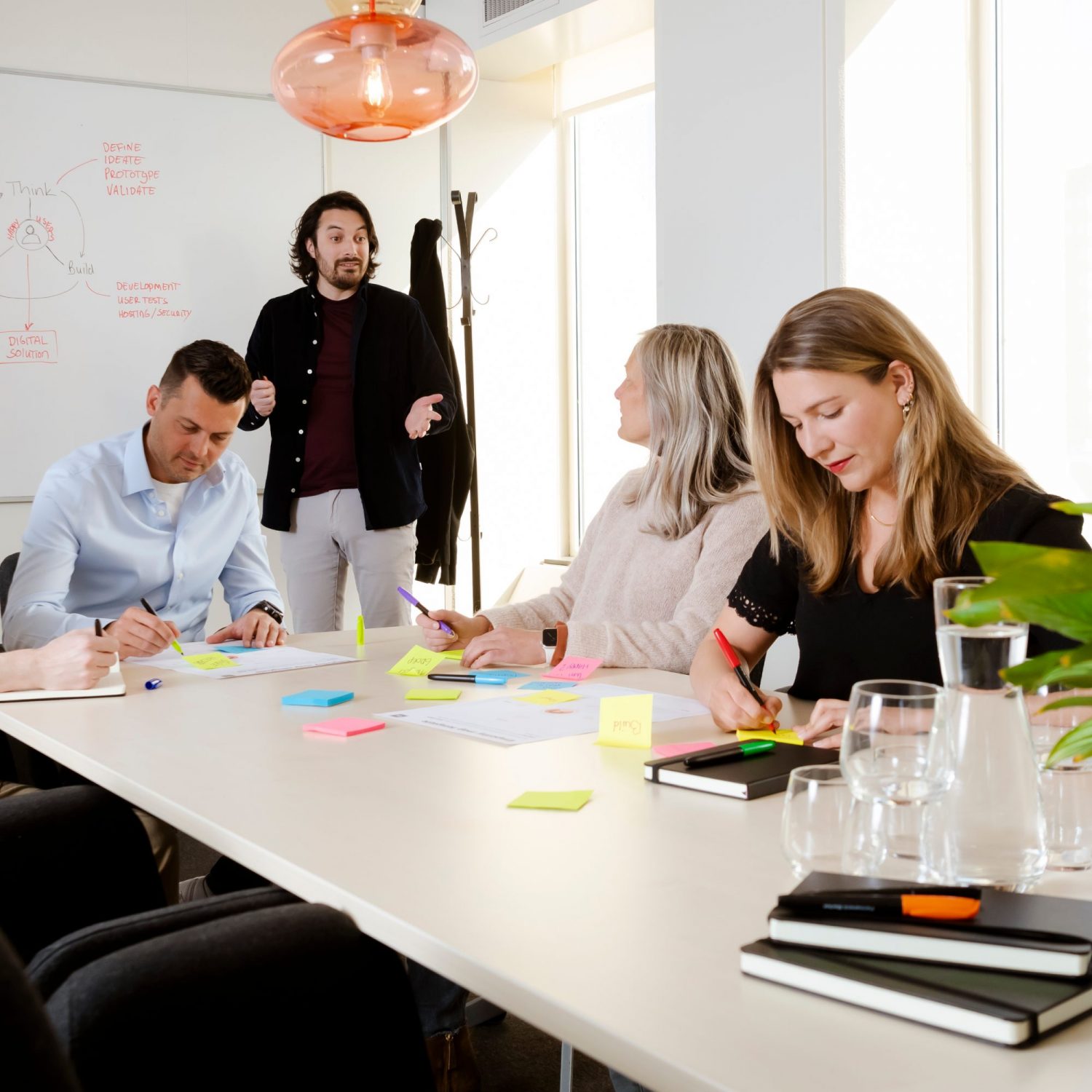 A working environment fast
2. BUILD
Specialist in smart online portals, e-commerce integrations, multi-site solutions, tools and apps that fit seamlessly into and can be linked to your existing IT and application landscape. Thanks to our experience, rapid lean development process and many successful projects, you can quickly get started with a basic solution from our software stack.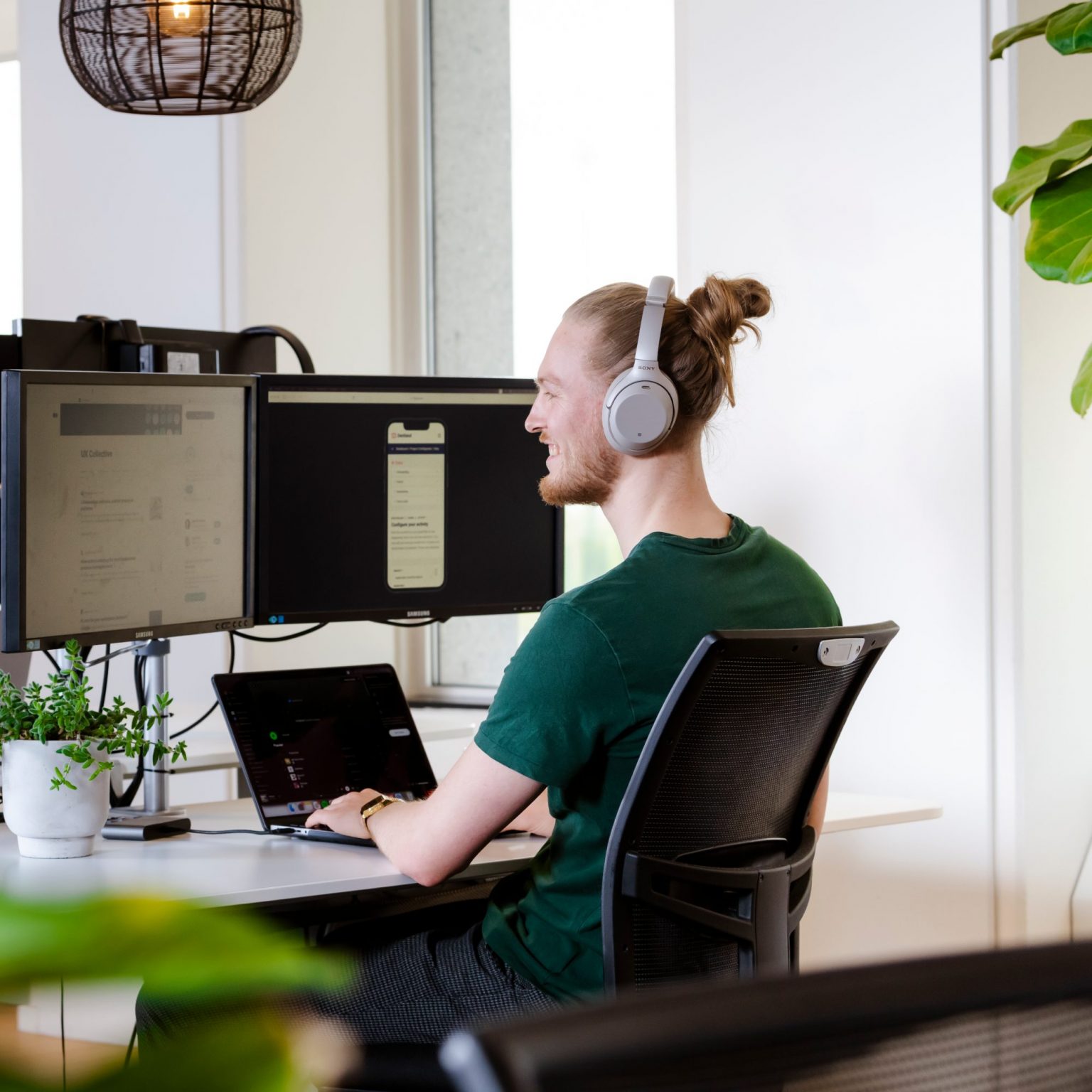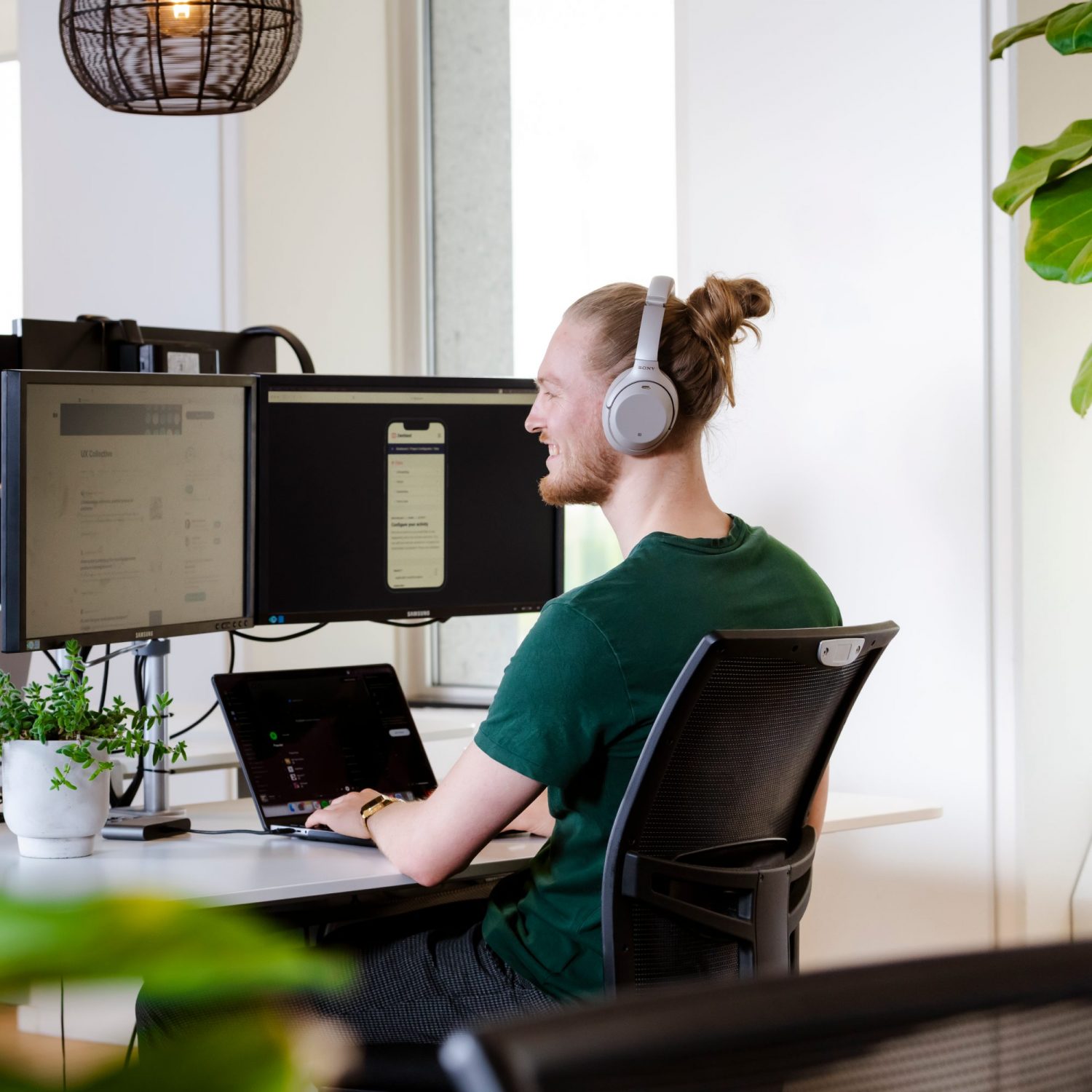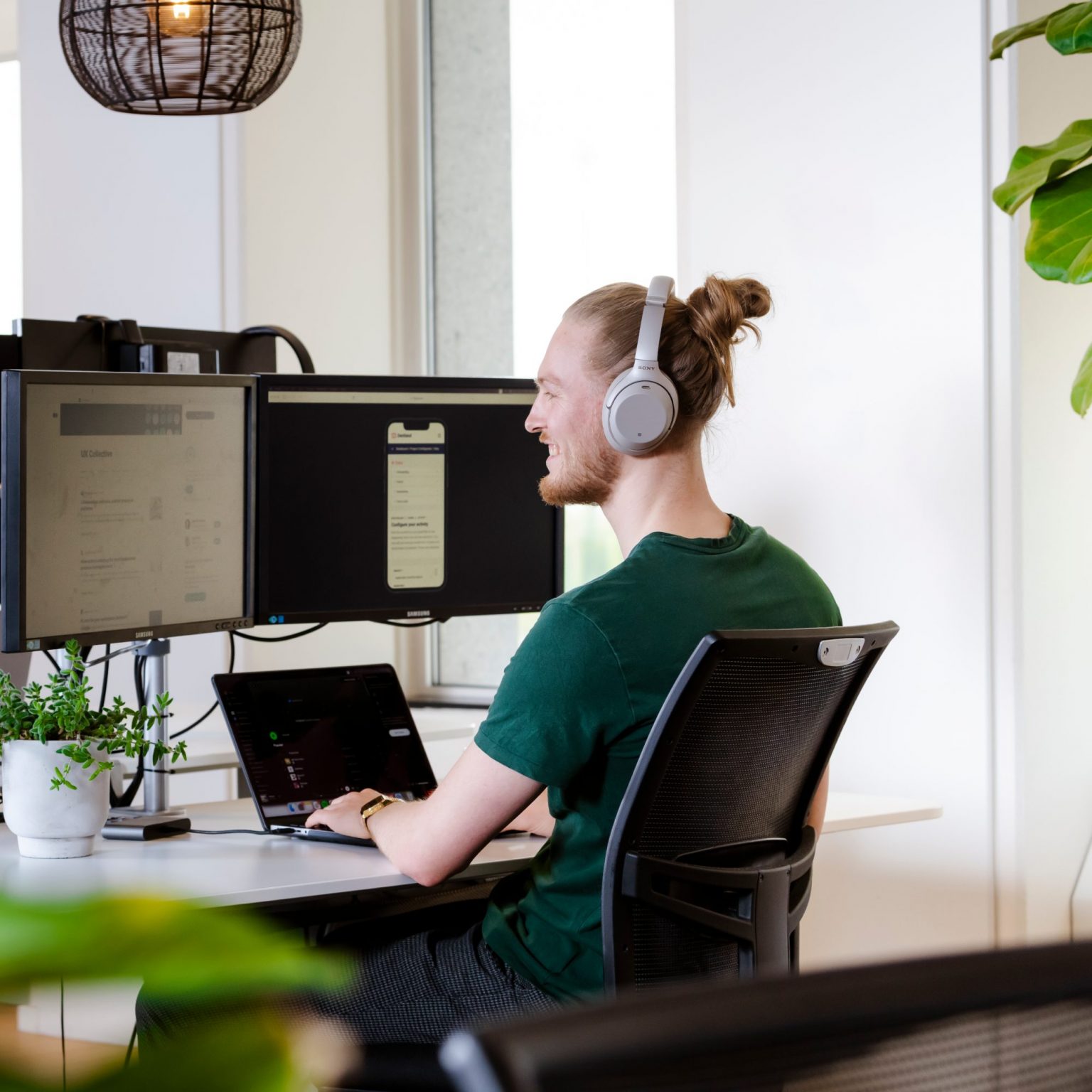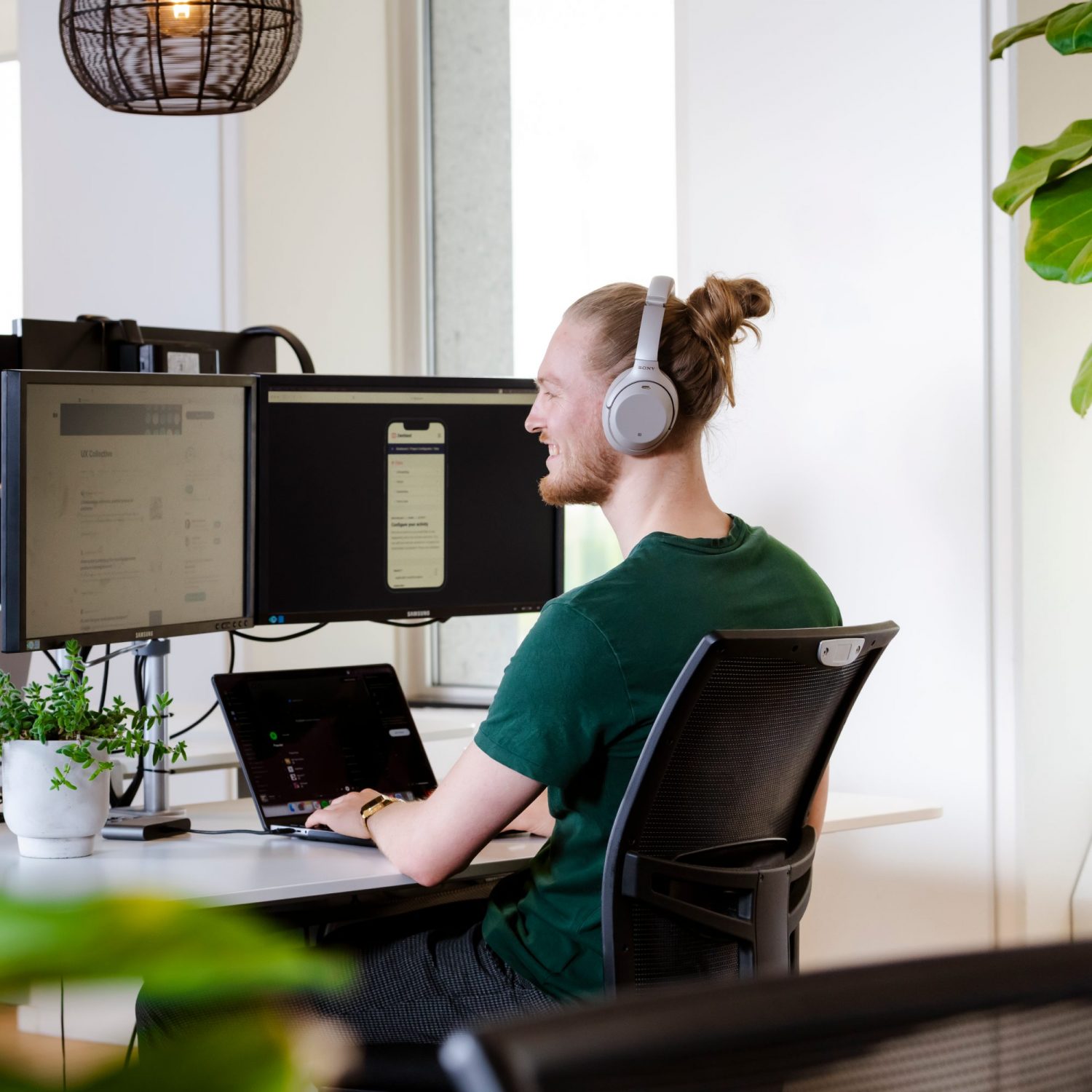 Solutions that grow with you
3. SCALE
Innovation is an ongoing process. Always moving. That is why our digital solutions are scalable so that they grow unlimitedly with your organization to continue to provide you with new wishes and features.
Together we ensure that your organization is and remains digitally agile through data insights, DevOps and personal support. This way you are always ready for the next step in your digital ambitions.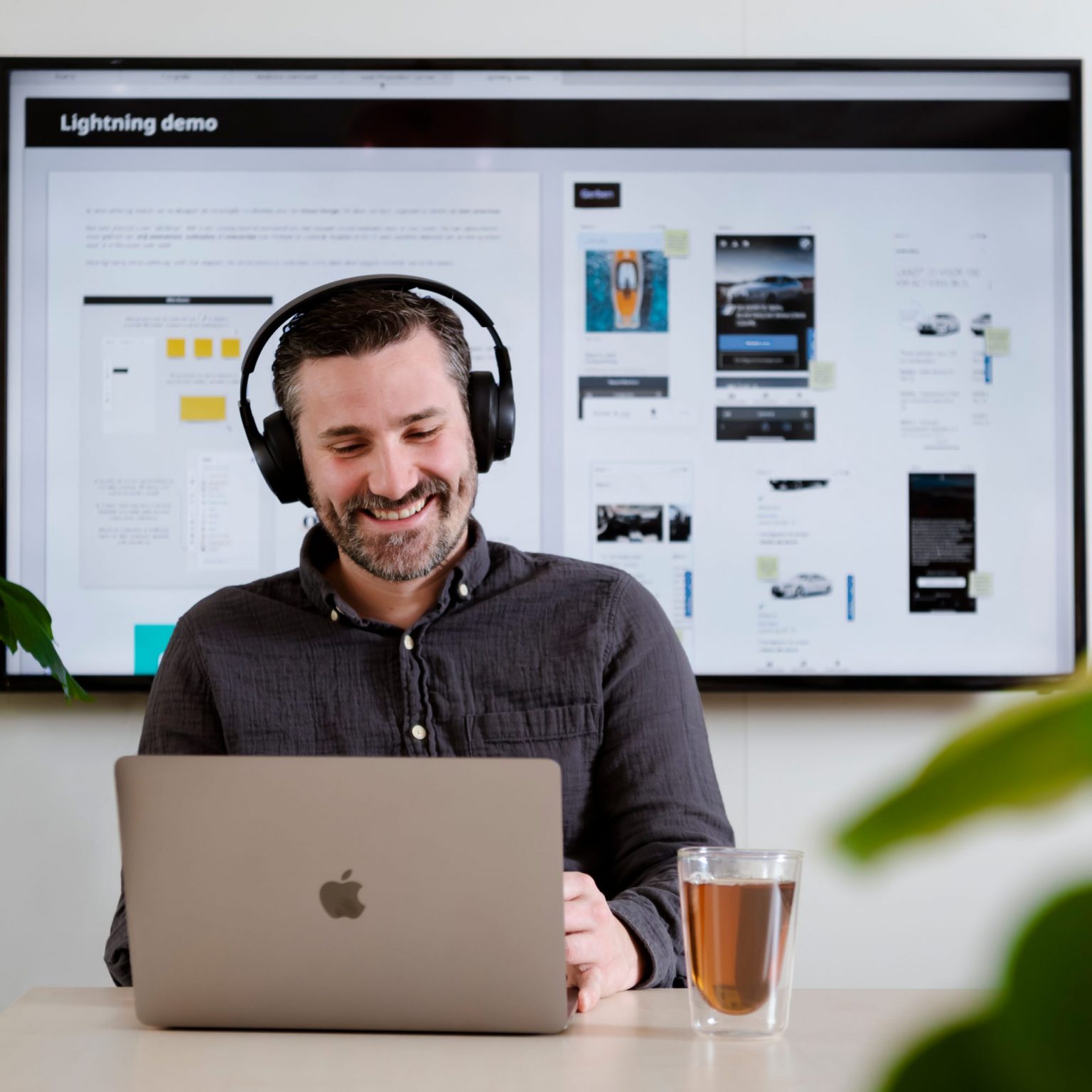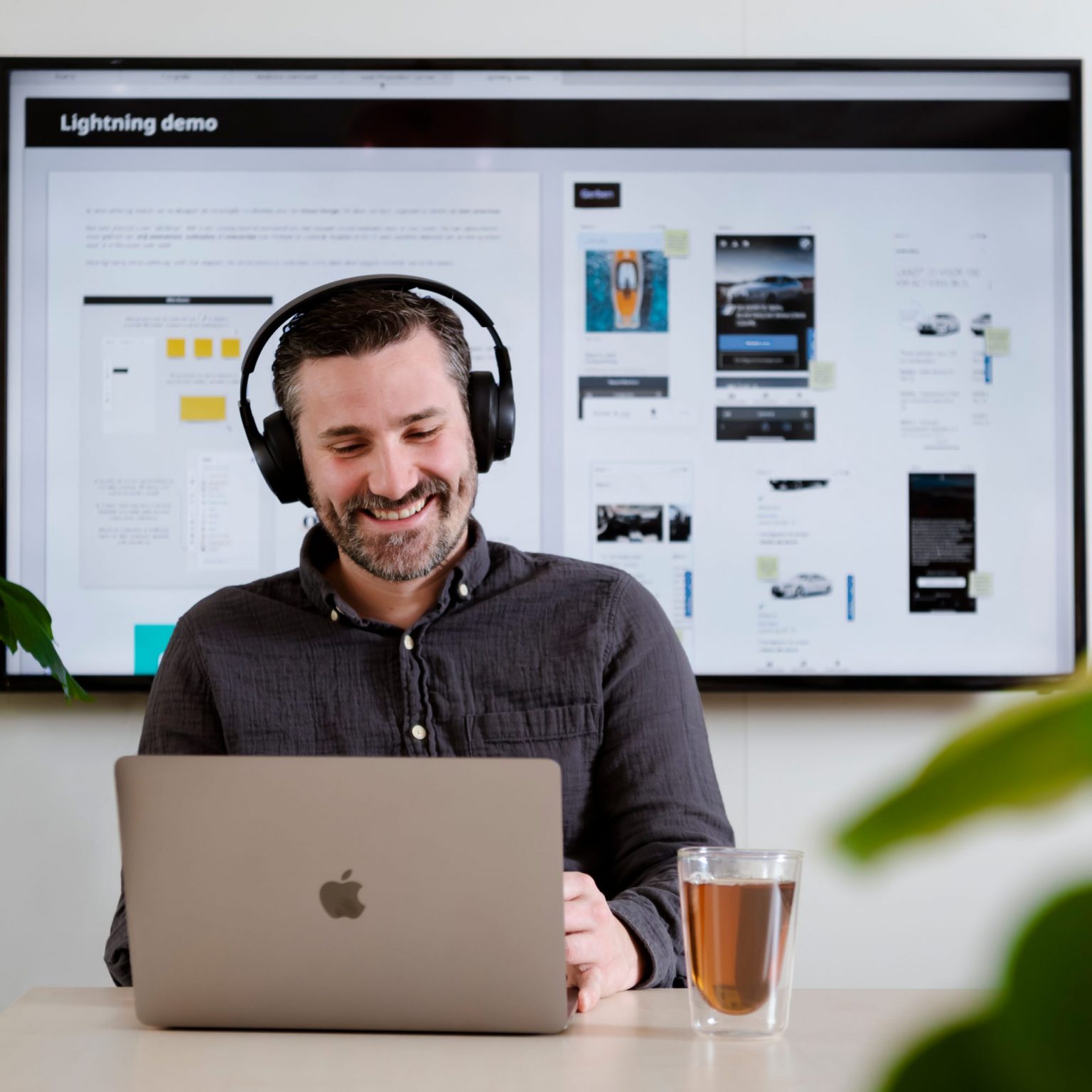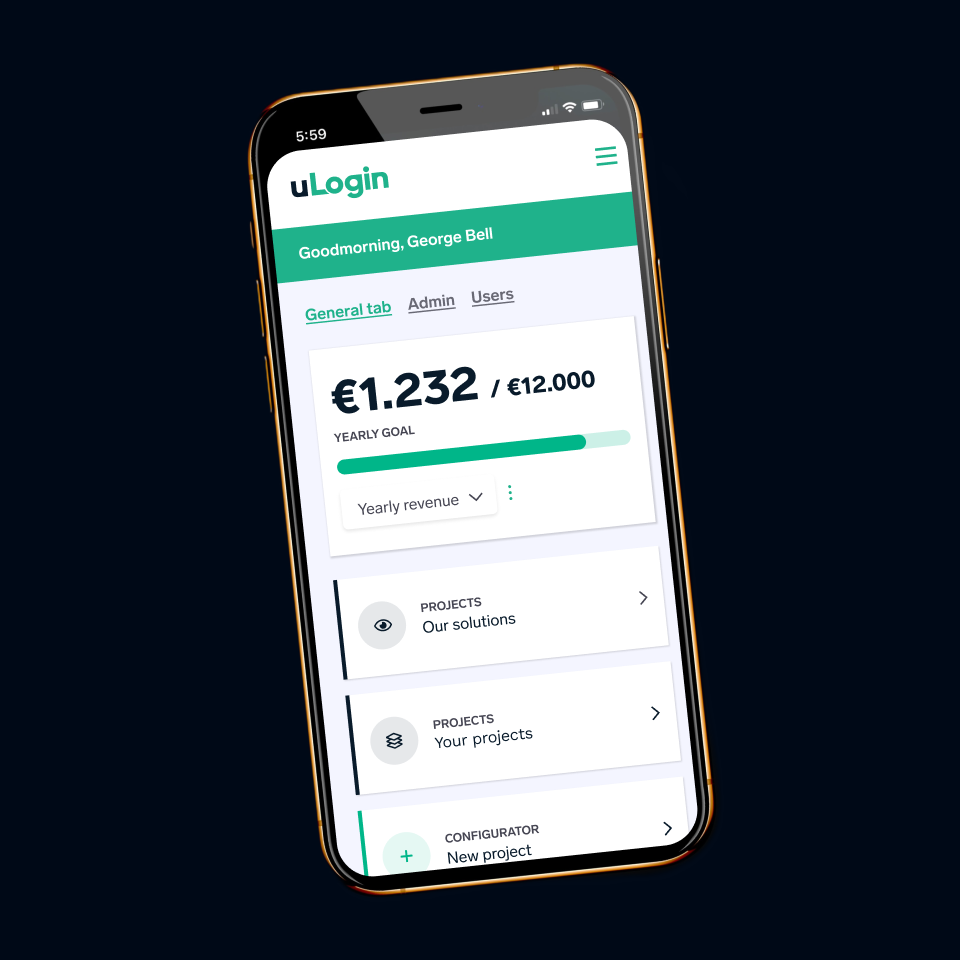 Powerful digital solutions.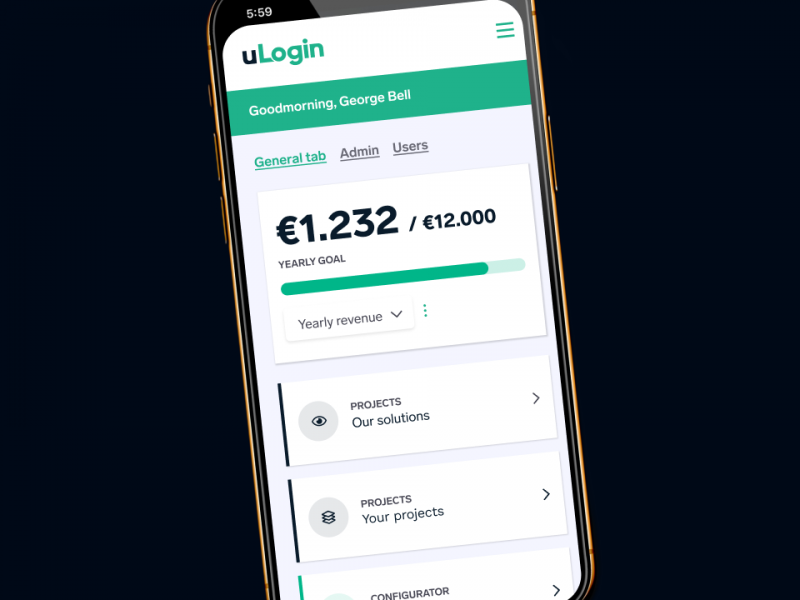 Together with our partners we make digital impact in more than 80 countries.
Shaping your ideal process with a validated portal?
Let's talk