Introduction
Nedasco is an intermediary between insurers and financial advisers. More than 1,300 independent consultancy firms already take out insurance through Nedasco and can use their knowledge and tools in the field of advice and business operations. Since there are endless possibilities within the insurance industry, it is difficult to keep an overview between the options, innovations, and the many different providers.
Our solution helps financial advisors get through the day smoothly. With all the tools they need, always visible and easily accessible in one clean interface. Together with Nedasco, we developed a Single Sign-On Partner Portal, in which the relevant applications are accessible via a personalized dashboard. Financial advisors can now set up their own working environment with just a few clicks.
An alternative to a cumbersome and
dated environment
Nedasco is a service platform for more than 1,300 independent entrepreneurs in the insurance industry. Its existing digital environment was very dated in terms of interface and User Experience. The appearance of the former interface also differed greatly from the branding of Nedasco. From the layout to colors and buttons, everything was different.
In addition, the financial advisors were presented with a lot of superfluous information. For instance, insurance policies that they do not offer. There were way too many options, especially in the menus, resulting in a lot of manual searching. Once the user had found the applications they needed, he/she had to log in separately for each application. A cumbersome process, and very frustrating if this is something you deal with on a daily basis.
That is why, together with Nedasco, we looked for a way to considerably simplify and speed up the work process of these entrepreneurs. Our main goal was to improve the ease of use and information provision of the digital work environment.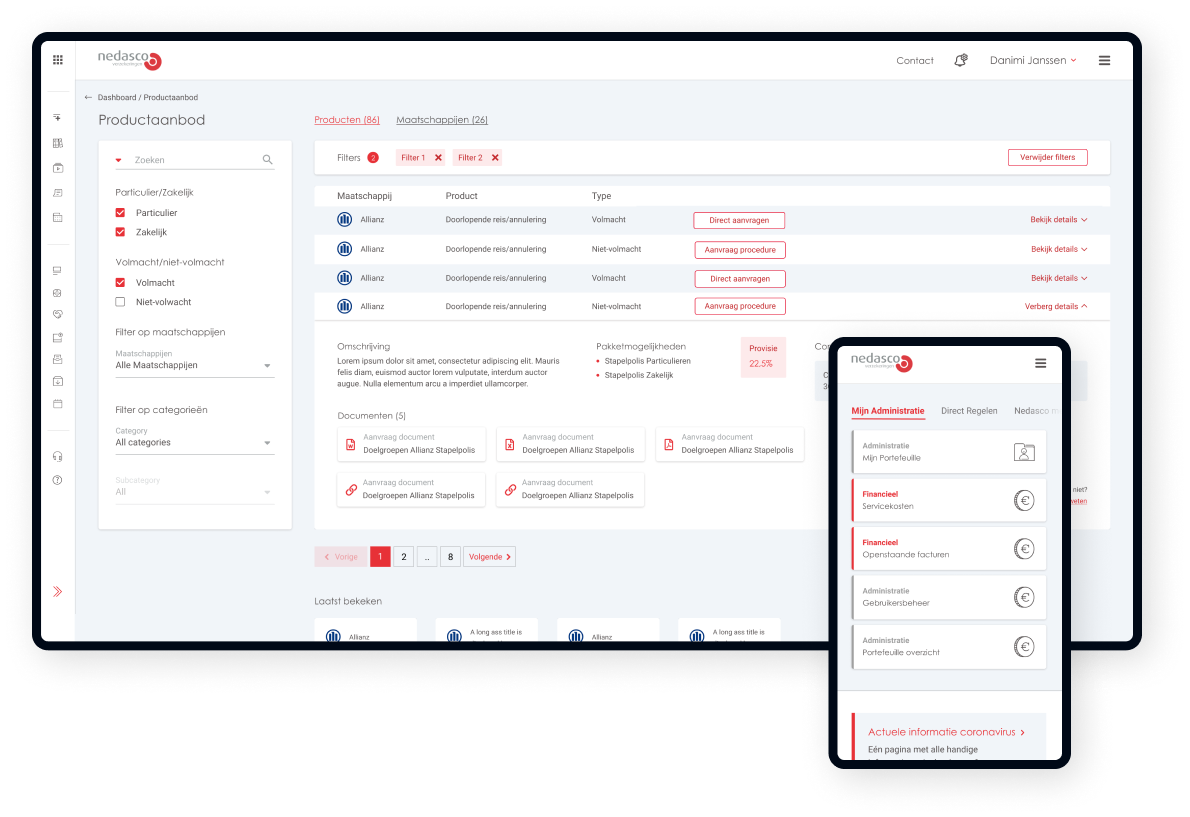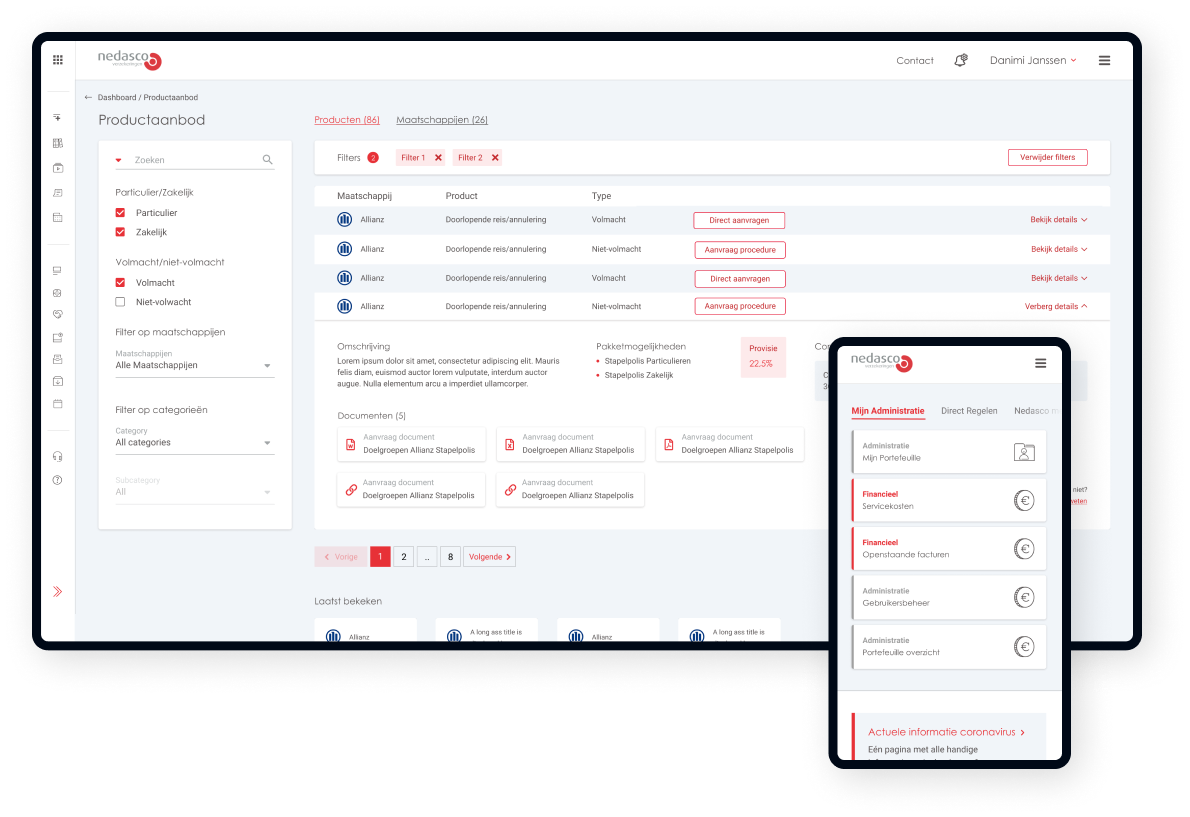 User-friendly and efficient thanks to enriched widgets
Nedasco was looking for a partner who could facilitate the complete process of the development and management of their new portal. The main goal was to create a user-friendly tool for the financial advisor. We mapped out the ideal process from this user in a design sprint. In this way, we got to the core of the problem and immediately also to the solution.
We created a Modular Partner Portal for application management. This portal ensures that users only see information and applications that are relevant to them in a personalized dashboard. That immediately gives more overview. We also added a Single Sign-On solution and made the never-ending sign-on a thing of the past. We also developed a consistent design for the portal that fits seamlessly with the branding of Nedasco itself. Modules that are added to the portal automatically follow these design rules.
Single Sign-On Partner Portal?
Our business consultants have extensive experience with business-critical processes of various companies, from large SMEs to internationals and governments. Curious how a portal can optimize your processes?
A clean Portal as the start of your workday
Nedasco's new partner portal connects all individual applications in one personalized dashboard. To start your workday, you only have to log in once and you can immediately access all your important applications. There is no noise in the form of superfluous information. As a financial advisor, you can also further personalize the visible tiles manually.
The Modular Platform also provides a strong foundation for external app integrations and for new modules with enriched widgets. For example, you can decide to add a News and Email widget to always show your users the latest messages. Or a Quote widget that provides insight into outstanding invoices. Users can tell in a second if any action is required.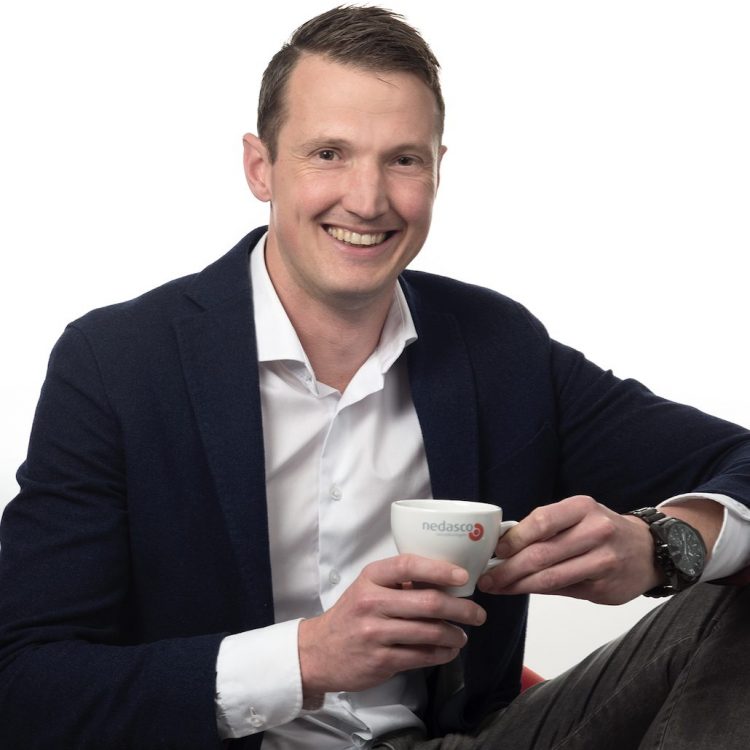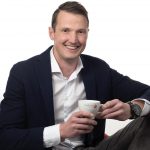 Modular Platform supplemented with proven open-source techniques
We have applied many different techniques for the development of Nedasco's Partner Portal. Our own Modular Platform forms the basis. To support the different data needs, we used two types of APIs: REST and GraphQL APIs. For the content, we added a WordPress solution that connects seamlessly with the portal by means of RabbitMQ. In addition, the portal has two types of data storage, MariaDB for retrieving standard data and the more advanced Elasticsearch for deploying the search index.
The front-end communicates completely stateless with the APIs, so that the application is loaded and fed in one go. We built the back-end consisting of different services with Node.js based on the NestJS framework. In this case, we use a KeyCloak integration for the authentication and authorization of users to enable Single Sign-On.
The portal runs in the Kubernetes cluster based on Docker containers and is therefore fully scalable and ready for the future.
Tech Partners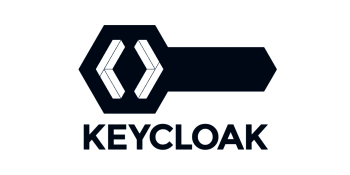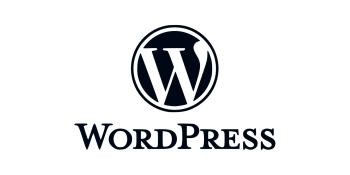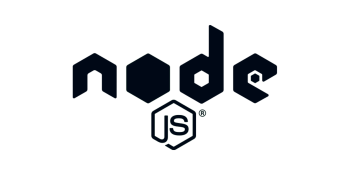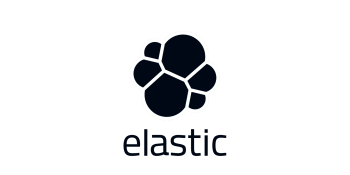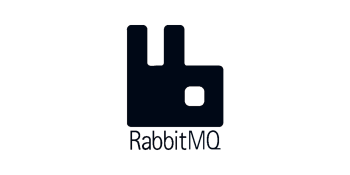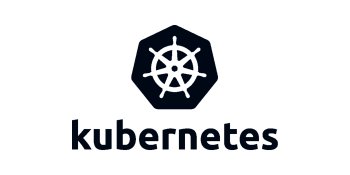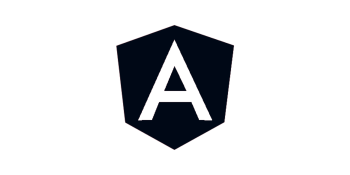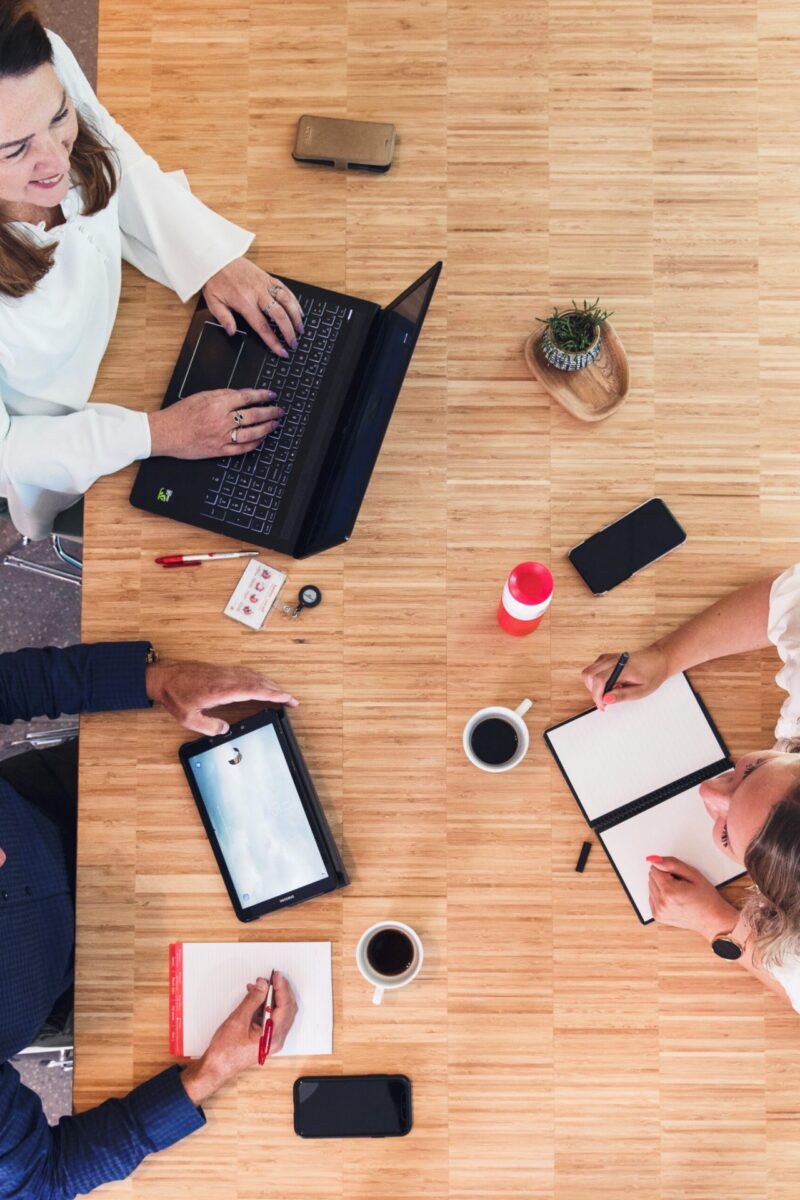 Single Sign-On Partner Portal to startup your workday instantly
With a portal linked to KeyCloak, Nedasco can easily assign rights based on roles to certain applications, which then become visible in the portal. Every user immediately sees which applications he/she has access to, and can switch effortlessly without logging in every time.
This situation is not unique and probably interesting for many other companies. This solution is for all companies that like to focus on user management and want to provide access to multiple applications from one central portal.
Because of the central starting point, it is perfectly suited to share other content with your end users. The latest news, FAQs, or important, detailed information that you only offer after a login.